I'm feeling inspired this morning.
Maybe it's the creative spirit in me that is totally energized by other creative people. Or maybe it's the fact that my favorite coffee mug was dirty in the dishwasher, so I had to use the extra BIG Starbucks mug that says "Hawaii" across the side. Caffeine-induced or not, I'm still feeling inspired.
While checking my inbox, I stumbled upon a promotional email from Melissa Darst Photography (Melissa is a friend that I used to work with). She owns her own family photography business — and has done a couple of shoots of our family (while successfully chasing our toddlers and the fading daylight). I've always been a fan of her work and impressed with her creativity — but this morning, I was in for a treat.
Here's her new video:
What I love most (besides those cute babies of hers!) is that she brings a bigger philosophy and heart to her photography. You can tell that she is moved by it — that it's her art, her passion. And considering that she was my client services counterpart at a small ad agency just 5 years ago, I am so impressed by the company she has created.
After email checking, I popped over to Twitter. (It's a big coffee, I had some time to spare.)
Another group of inspiring women (all with previous big-time magazine experience in the Big Apple) have created another effervescent company: Verily Magazine.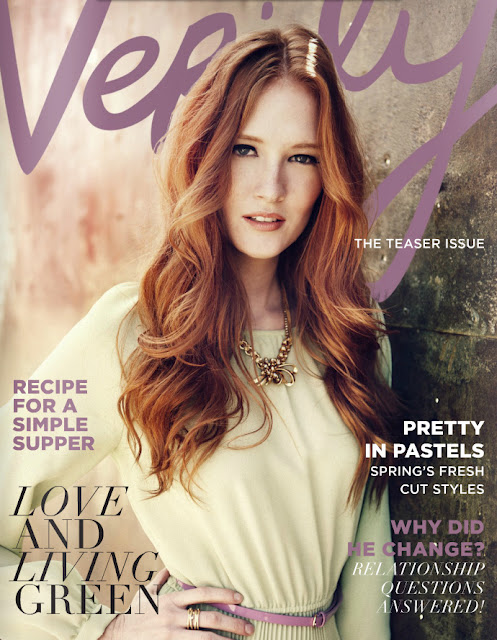 In the spirit of full disclosure, I haven't fully read the magazine yet — but I've read many reviews and am very intrigued by the publication's philosophy. From their website:
Like so many things in NYC, Verily was born over a gathering of friends for brunch. We ended up on the topic of women's magazines – in particular, how most of them didn't seem to reflect our lives or our philosophies as women. Here was a diverse group hailing from all over the country and working in everything from fashion to medicine to philanthropy. We had gone through the learning curve of our first jobs, navigated life in a new city, and been on more first dates than many of us would like to admit. If this group of modern women were all feeling overlooked, surely others must feel the same way?
In other words, Verily is less about sex tips and more about substance — something much needed in the women's magazine genre.
And finally over to Facebook. (Coffee's gone, but now I have a nursing baby.)
Another one of my favorite female entrepreneurs, Lisa Leonard, creator of the ever-so-beautiful Lisa Leonard Designs jewelry company, is introducing her new "Faith Collection." [You may remember I interviewed Lisa not long ago for my Three Questions series.]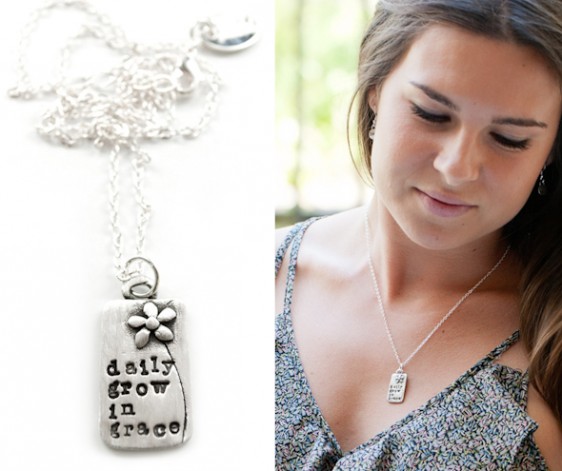 This special collection is inspired by the heartbreak, grace and profound joy she has experienced in her own life with a son with special needs — and now she shares her creative pieces to be a source of light and encouragement in the world.
She also created a short video about her story.
What I find most compelling about all of these women is that none of their work is manufactured or insincere. It all comes from a place that's bigger than just making money or having a little fun — it comes from a desire to make a difference.
Whether it's taking pictures that captures hearts. Creating a magazine that speaks to people. Making jewelry that delivers grace. Or being a mama who grows a family. It's never to late to let your light shine — but it has to be ignited from a place within you.
Which reminds me of my very favorite quote by St. Teresa of Avila: "If you are who you were meant to be, you will set the world ablaze."
And speaking of that, I'm off to try out my new Jillian Michael's 30-Day Shred DVD. My muscles are gonna be ablazin' after this.