[Warning: forgive my stream of consciousness here, it's Advent. I'm shopping for Christmas gifts. I'm not thinking eloquently.]
Christmas shopping online is like a treasure hunt.
I'm not an online shopper really — I don't know all the bargain sites or "unique gift" sites or brand names that have secret deals for email club members.
And so, when I dabble in the online shopping world (as I'm doing this year) I tend to stumble upon all sorts of interesting things — from gifts to recipes to DIY projects to fantastical blogs that I've never heard of. I thought I'd gather a few together for you to view — in case you are like me, and only visit a hand full of the same websites every day.
Have you heard of Daily Candy? And no, I'm not talking about my afternoon chocolate habit.
Daily Candy has a "Gifts under $30″ guide that I found interesting. One of the featured items were these little mugs — perfect for the coffee-loving couple in your life. Though I kind of like the mustache one for everyone.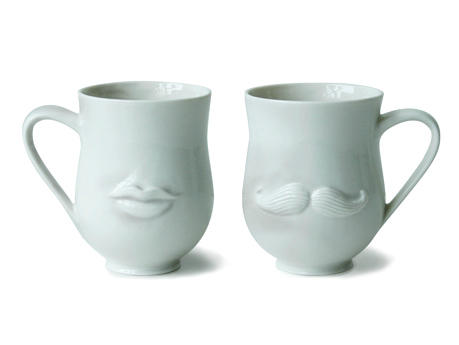 When I clicked on the coffee mugs, I saw that they are from a guy named Jonathan Adler. Is he some famous person that I've never heard about? He has some cool stuff on his website as well.
[OK, just Wikipedia'd him and turns out he's a "designer renowned for his "happy chic" approach to home furnishings and interior design."]
And so there it is. Happy chic.
Oh, look. More mustaches.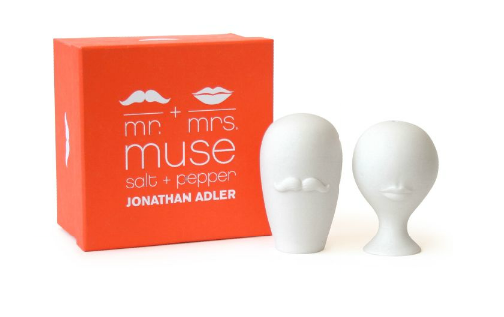 Daily Candy also linked me over to Uncommon Goods, a site that has all sorts of unique gifts from art to cookware to jewelry. Check out this festive sangria pitcher: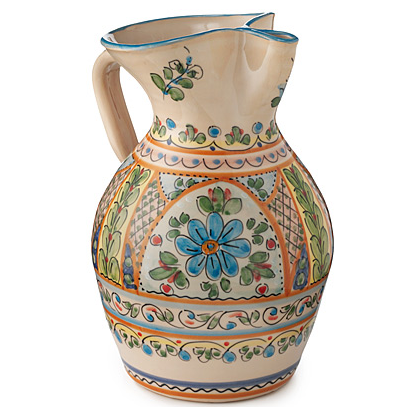 But when it comes to jewelry, I love Lisa Leonard Designs. I've blogged about her "Word of the Year" necklace before, and I also have this necklace  with the names of "my treasures."
But all of her jewelry (and home decor) is handmade, unique and meaningful.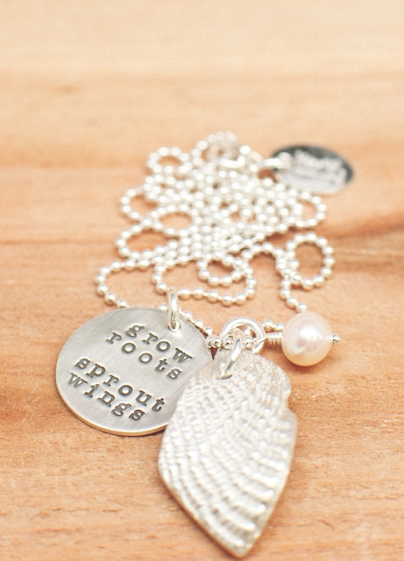 Moving on.
I posed the "best websites to buy gifts?" question to a couple of ladies in the restroom at work.
(Yes, this is where women have these crucial conversations.)
And I was told about a designer who is supposedly "all the rage" for 'tween and teen girls right now. Who knew? Her name is Vera Bradley. When I said, "Who's Vera Bradley?" I got the wide-eyed, "What?!" look.
Turns out I'm not very hip in the handbag scene.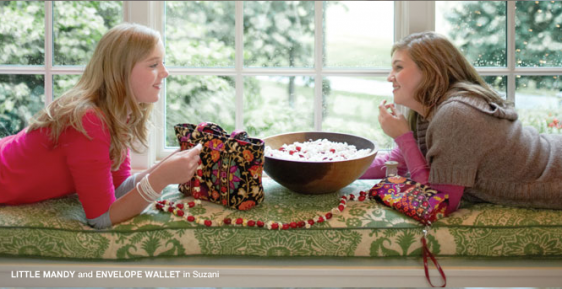 Somehow, in the midst of it all, I landed on Pinterest. Yes, I'm sure you all know about this addictive website — though I'm not a total Pin-head. (I just made that up.)
What I found there was perhaps the most delicious thing of all. But first, here's the picture: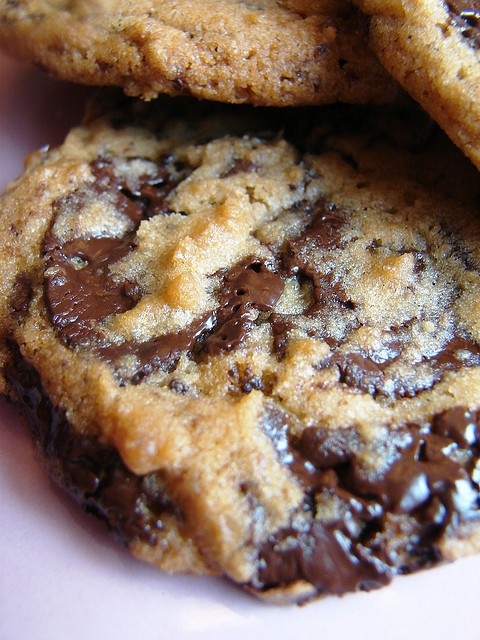 And now, here's the recipe. 
But I can't stop looking at the picture… must… eat.. you.
When it comes to giving gifts, I'm a a free spirit. I love to find hidden gems that are just the "perfect fit" rather than checking off a list. That's the same reason I don't really like buying things on registries. Though practical, it can take the fun out of it. To me, gift giving should be a treasure hunt. It doesn't have to be expensive. It doesn't even have to be store-bought. It just has to come with a little thought.
And ah, when you find that perfect treasure…
Now that is the joy of giving.