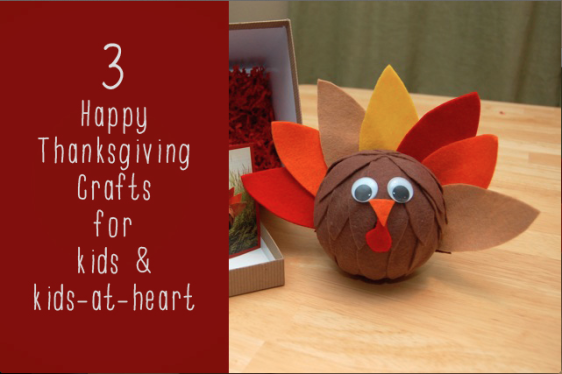 Craft #1: Adopt-a-Turkey
Kate was born in November — and in my "nesting" mode of the 3rd trimester with her, I got the itch to do a festive Fall craft. I had made some cute little owls for a baby shower out of styrofoam craft balls and Felt a few months prior, so I thought it would be fun to duplicate that craft with a Thanksgiving twist. [Here's a link to a similar tutorial for owls.]
Enter: our little turkey friend.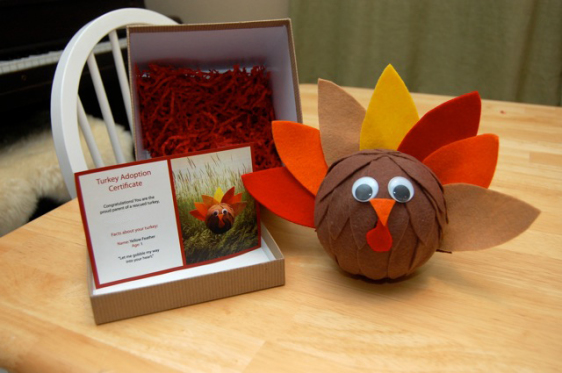 I just cut feathers out of Felt and glued them with a hot glue gun to the styrofoam ball — added some googly eyes and some red "snoods" (betcha didn't know that's what the red fleshy bits hanging off turkeys' beaks are called, huh?) (I didn't either — Google just told me.) I also glued some big feathers on the back to make him extra festive.
Then, because a Felt turkey wasn't silly enough, my son and I decided to name the turkeys and send them to a couple of family members for a fun Thanksgiving gift, complete with an "adoption certificate." And yes, that is a picture of the turkey photoshopped into a field. I had more time back then.
This one is "Yellow Feather."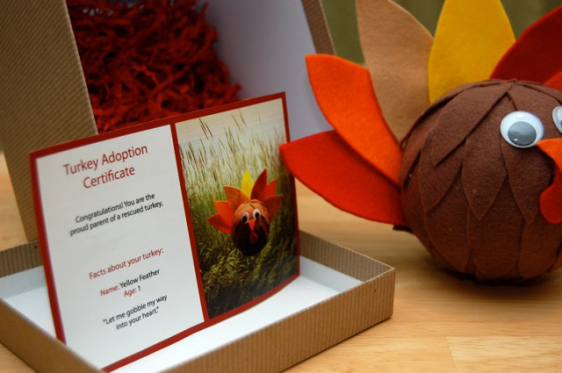 Gobble, gobble.
Craft #2: Count your blessings chain
This is a fun way to count your blessings — just write something you're thankful for on every circle and hook them together for a fun Fall decoration.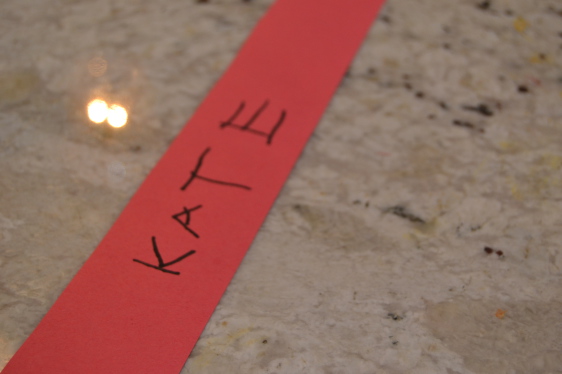 My 5-year-old's first three blessings: 2 of his sisters and the cat.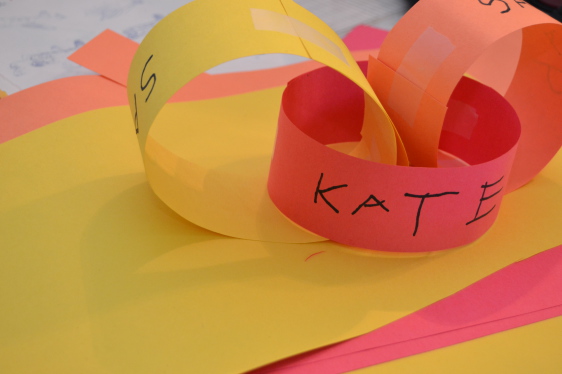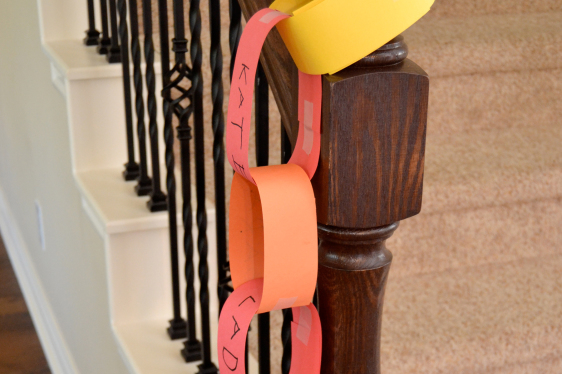 Craft #3: Fall birdy

This bird is just pretty and is easily made out of stuff that I had laying around — a paper plate, some watercolors and some tissue paper.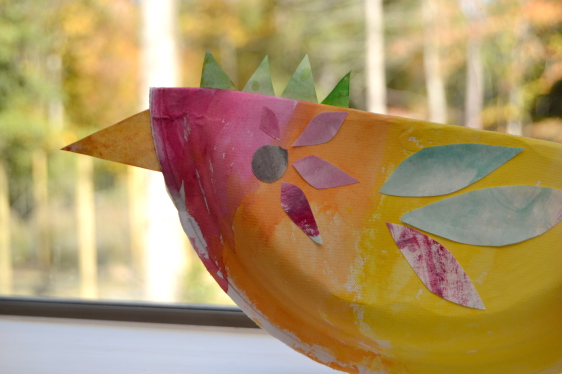 We got the idea for him in this book. My kindergartener loved it — just takes a little assistance from an adult for younger kiddos. I love that big bushy tail.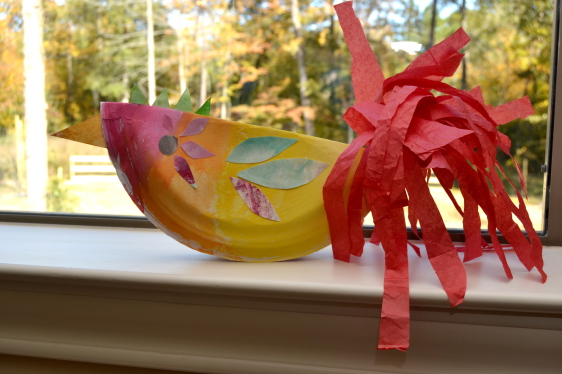 Happy Thanksgiving week, everyone!