(Just another Sweet Saturday post.)
I've been in search of the world's best chocolate chip cookies.
I've traveled near and far to find them — well, not really. But I did ask the readers on my blog Facebook page.
Are we connected on Facebook? If not, let's be! Just click here.
I received several recipes as a result — and decided to try one suggested from the blog, "Oops, I craft my pants."
I deal with a lot of "crafty pants" in my house, so this recipe in particular stood out to me (but I plan to try them all).
My Mom makes the world's best oatmeal chocolate chip cookies. But alas, I want a family recipe of the sans-oatmeal variety as well. One that beats the rave reviews my husband gives the Pillsbury pull-apart kind. <sigh.>
So last night I made these [for the sake of our family heritage, of course. This has nothing to do with wanting to eat cookie dough]: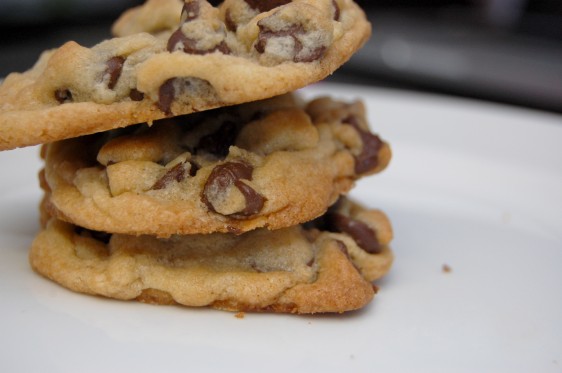 The preparation for these cookies is a bit different than I'm used to. You mix all the wet stuff together and pour them into the dry stuff. You MELT the butter (not just room temp like I'm used t0.) And you use TWO sticks of butter. You heard that right, my butter-lovers. Two sticks. Yikes.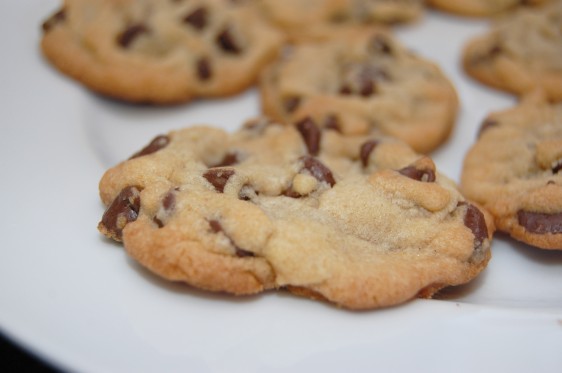 Oh, and you also do this weird thing where you preheat the oven to 375 — and then turn it down to 350 as soon as you pop the dough in. But hey, it works!
I brought my husband a big buttery spoonful of the dough (which I think was better than the cookies) and a glass of milk for an afternoon snack. Just one of the luxuries of working from home.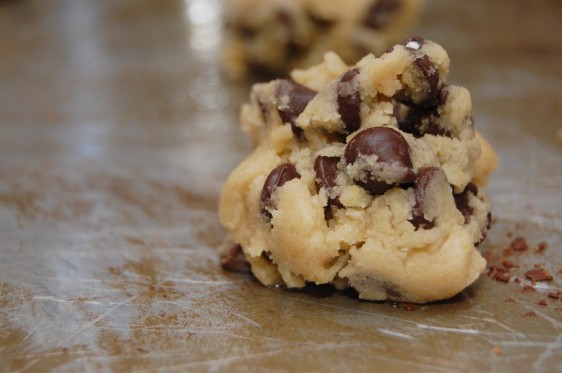 So were these the WORLD'S GREATEST CHOCOLATE CHIP COOKIES??? They are pretty darn tasty. Still not sure if they're the best from here to China. Guess I'll have to keep tasting more recipes to find out. (It's a hard job, but somebody's gotta do it.)
Check out the recipe here.
Oh, and I added extra chocolate chips — and cooked the cookies for 9 minutes (a minute less than the recipe calls for.)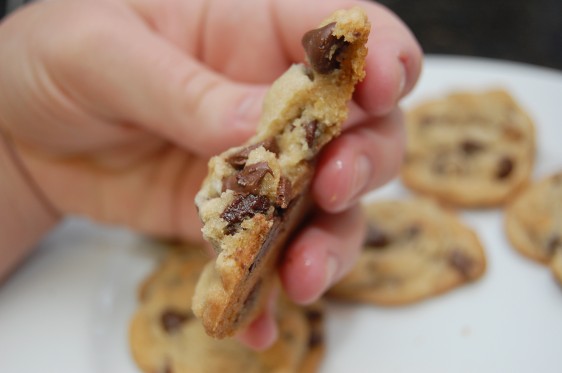 Cheers!