My mom is visiting this week. It's nice.
Sometimes every mama needs her mama.
And not just 'cause she makes me iced tea just the way I like it. Or gives the toddler a bath so I can snuggle on the couch with the baby. Or crawls into bed with me to look at stuff on Pinterest.
Not just 'cause she cleans the kitchen. Or laughs at my silliness. Or warms the house with her light.
But because she's the mama.
And there's nobody like the mama.
God willing, these little ones will feel the same way.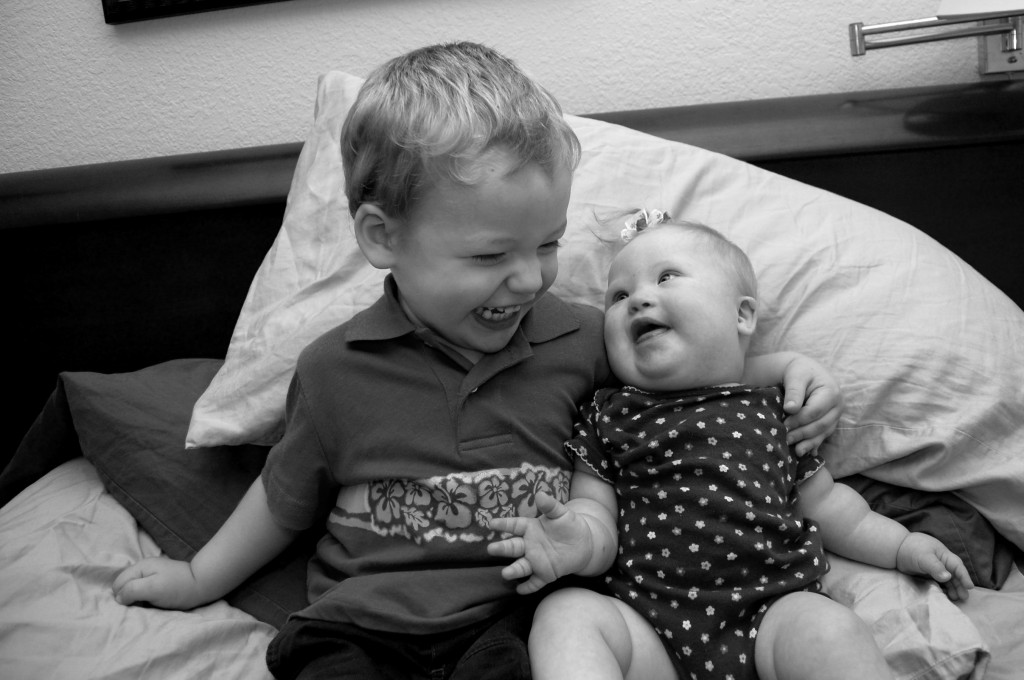 What a privilege to be a mother.
"The woman is at the heart of the home. Let us pray that we women realize the reason for our existence: to love and be loved and through this love become instruments of peace in the world." – Mother Teresa