We pulled into the driveway after a lovely Mother's Day weekend out of town visiting my parents to find an unexpected parcel on the front porch.
It was wrapped in brown paper and in pretty, handwritten letters I saw my name. I love that feeling.
But what I love more was what I found inside.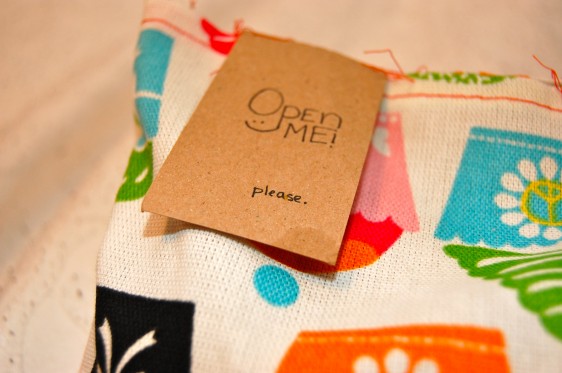 It was a hand-sewn bag with a handwritten note from my dear friend, Franchesca, who just moved away to the beautiful state of Arkansas.
Inside the hand-sewn bag?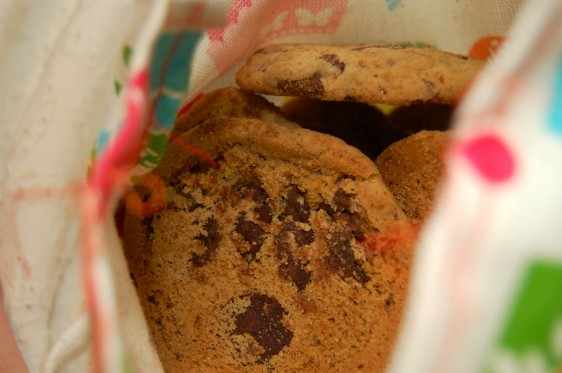 Ah, yes. Some homemade chocolate chunk cookies just for me. Just for Mother's Day.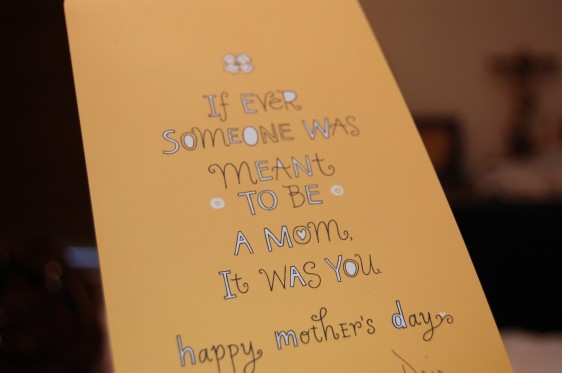 I was overwhelmed by her thoughtfulness. Nothing like an unexpected gift to make a girl feel truly loved.
…
A day later, we arrived back into the same driveway from a family walk around the neighborhood. Another curious parcel sat patiently on our porch, awaiting our arrival.
But this time, it was for my husband.
Who's it from? What is it? What's the occasion? we asked each other.
We could tell it was a gift — ordered from Amazon.com. Similar to my gift, there was a mysterious note taped to the top of the box: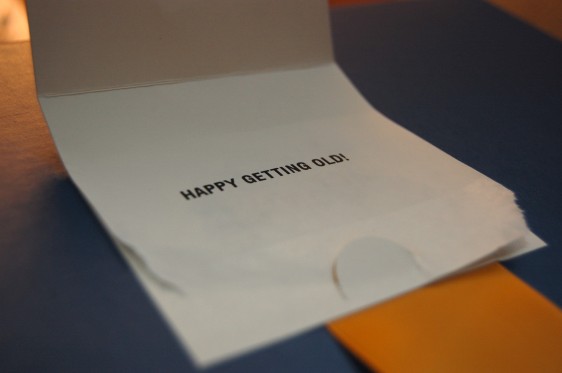 Happy Getting Old? I thought. Wasn't your birthday, like, 9 months ago?
And with our 3-year-old and 18-month-old by his side, Matt slowly opened the box to find: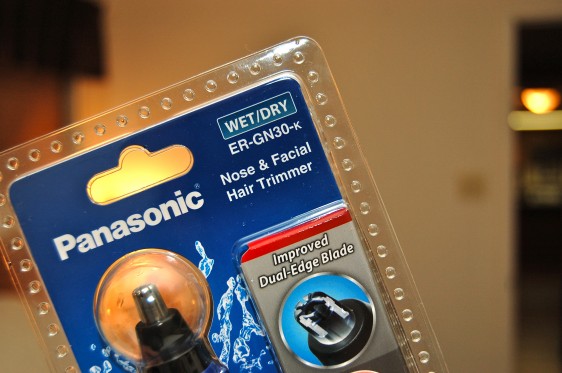 Nose Hair Trimmers. A (very) belated birthday gift from a long-time friend.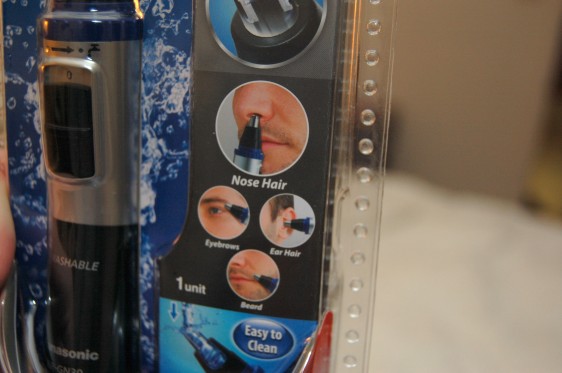 Apparently, they can be used for eyebrows, ear hair and beards as well.
At that moment, I looked at my darling husband, who was grinning from ear-to-ear with the same appreciation and joy that my homemade cookies brought me. And suddenly, the difference between men and women had never been clearer.
And when my toddler is older and asks me to explain some philosophical matter about gender roles and how we're made, I will simply say:
Honey, women are like delicate, handmade bags full of scrumptious, chocolate chip cookies.
And men — well, they're like a funny, belated gift of nose hair trimmers.
And together, we couldn't be happier.