Hi. Just another Sweet Saturday post.
Want some plain Jane tried and true chocolate chippies?
Look no further.
Ingredients:
3/4 cup salted butter, softened
3/4 cup granulated sugar
3/4 cup firmly packed dark brown sugar
2 large eggs
1 1/2 teaspoons vanilla extract
2 1/4 cups plus 2 Tbsp. all-purpose flour
1 teaspoon baking soda
1 1/2 (12-oz.) packages semisweet chocolate morsels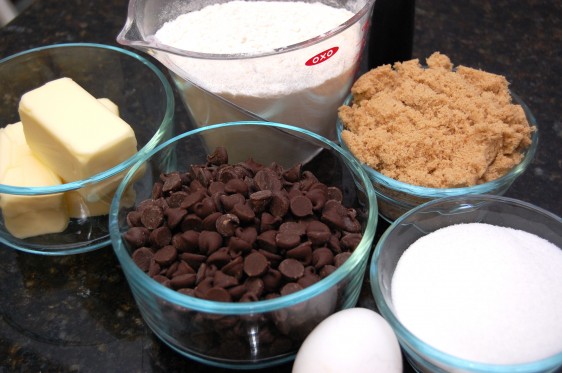 Preheat oven to 350°. Beat butter and sugars until creamy. Add eggs and 1 1/2 tsp. vanilla, beating until blended.
Combine flour and baking soda in a small bowl; gradually add to butter mixture, beating just until blended. Beat in chocolate morsels just until combined. Drop by tablespoonfuls onto cookie sheet.
Bake at 350° for 10 to 14 minutes (I did 10 — pull them out when they still look a bit doughy — they'll continue to cook on the baking sheet).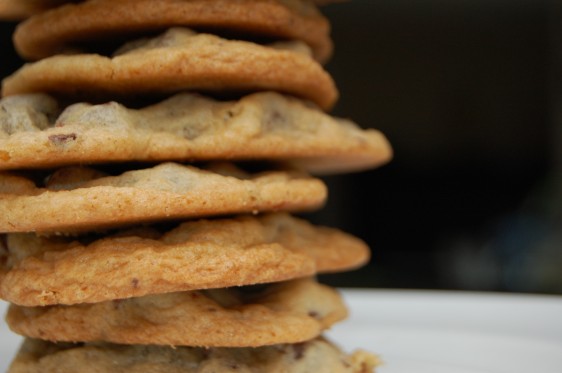 Eat while watching a Nora Ephron movie.