And before long, a tall, abrupt, middle-aged doctor came into the room. Our nurse accompanied him. He greeted us, told us his name and title – and then, as quickly as he said hello, he continued, "There's no good way to say this, so I'm just going to say it. Your daughter has Down syndrome." – Excerpt from Kate's birth story
I've thought of the neonatologist's words many times since he delivered Kate's diagnosis to us. There's no good way to say this. Is that true? Is there no good way to tell someone that their child has Down syndrome? I think part of that sentence is true, but only if you add one word:
There's no ONE good way to tell someone their child has Down syndrome.
In fact, I'd say there are many good ways.
Ways that are filled with updated facts, incredible resources and compassion. Ways that meet the family where they are, that make them feel encouraged and hopeful. Delivered well, a family may still feel sad, they may still feel grief — but they will also feel love.
I received a lovely note from a mom named Carissa yesterday who shared how she was told her son, Jack, has Down syndrome — how it was delivered poorly and what she's doing to make it better for others. She was asked to come back to the hospital where Jack was delivered and suggest a better way to share the news.
Carissa shares about talking to the hospital staff:
I asked them if they would consider creating the environment that made families reflect on their time in the hospital and say, "Wow, they knew something before we did. That our child would change our lives for the better." I asked them to go outside their comfort level and love on these families who may be fragile, in shock, fearful, and filled with tears. Help them see what they will soon come to see when they fall in love with their child. When their baby steals their heart, smiles, coos, and they come to realize they have been given one of life's best gifts. I promise you, the family will never forget your response.

You have the influence of starting this beautiful journey with a positive message, their child is to be celebrated like any other child. I encouraged them that if they didn't feel comfortable with what to say to the parents, go over to the baby and say something to the baby: "You are precious."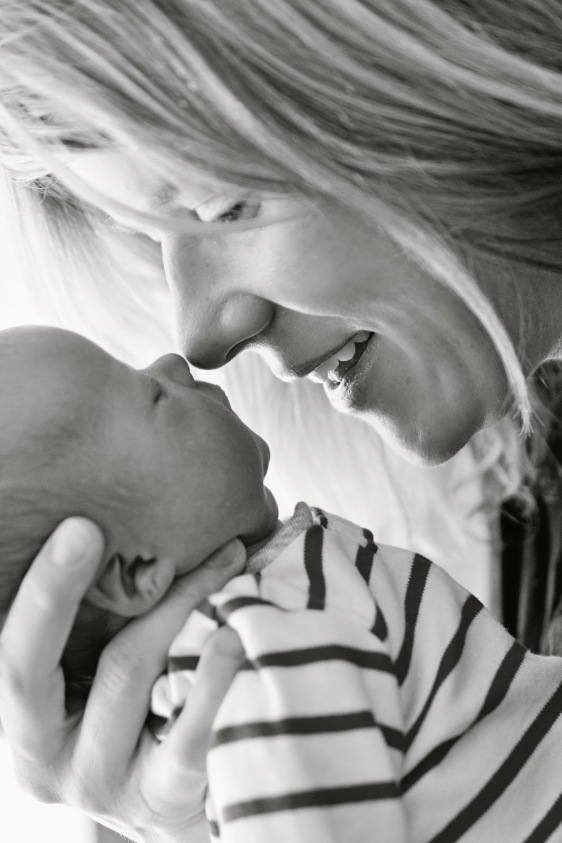 Carissa and Jack
I also love what Carissa says about the moment she'll never forget when Jack was born:
A nurse came in and said, "Look at your beautiful baby!" That moment CHANGED MY LIFE. Her comment helped me believe, that yes, he is a beautiful baby. She helped me remember what I prayed for each day of my pregnancy, a fearfully and wonderfully made child. Jack, you are an answer to prayer, my beautiful baby. I will never forget that day when she came in and doted over our son.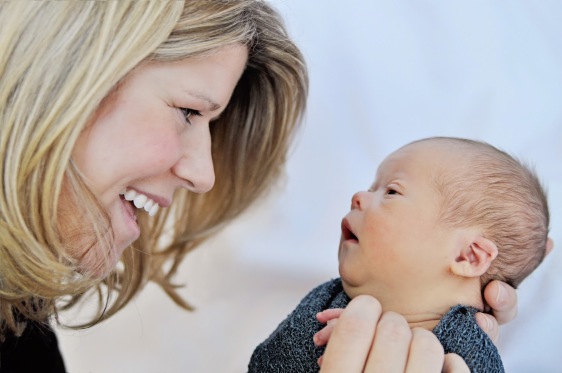 Carissa also did something else that is so incredibly thoughtful.
She created "Jack's baskets" — a gift for the hospital staff to give to another family who has given birth to a child with Down syndrome. Carissa wrote a personal note, handpicked a few special items — and her friends even made homemade blankets to welcome a new precious baby with Down syndrome into this world. Then she took them to the hospital where she delivered Jack to pass along to someone else.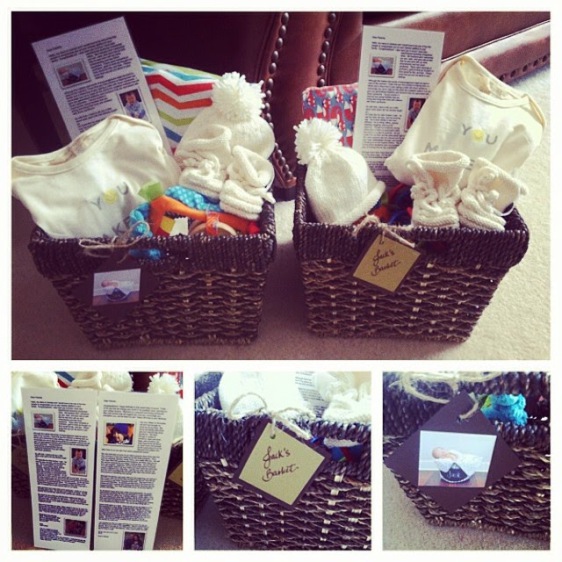 Carissa said about the baskets:
The baskets contain the following items: a personalized letter and picture from our family and two others that are raising their children with Ds, Jack's favorite rattle, a couple toys from our PT (she wanted to donate a few toys after she heard of the idea… love her), and an adorable onesie for the new baby. I know that the family might not be ready to accept this gift at first, but to hear the news, "CONGRATULATIONS," will be something they reflect on and are thankful for when their child steals their heart. To get this gift and read of families thriving with children with Down syndrome, I am hopeful this will be the first of many of the unexpected blessings that their child will bring them.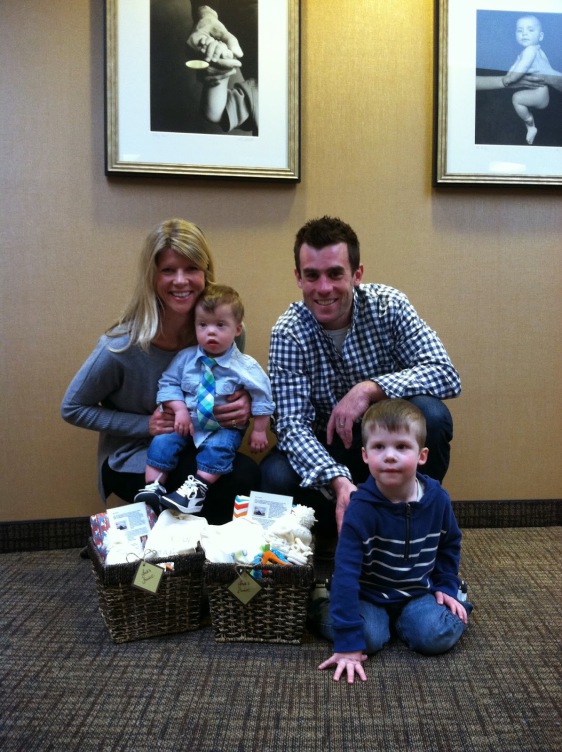 Carissa recently heard from a family that received one of Jack's baskets — they said it meant the world to them. The family also said it was the only congratulations they received while they were in the hospital.
When Kate was born, the neonatologist told me that there is no good way to share the news that a child has Down syndrome — but, as Carissa said to the medical staff with whom she spoke: "There is a better way."
A way of compassion. A way of love. A way of hope. A way of truth that says: Your baby is a miracle.
Congratulations.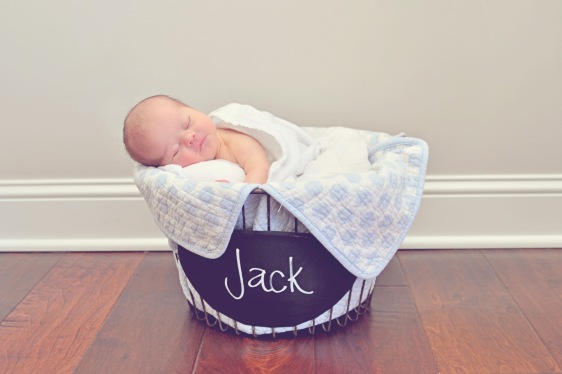 Read more of Carissa's beautiful journey
here
.
***
Some other good resources on how to deliver a Down syndrome diagnosis:
An Open Letter To Every OB/GYN On The Planet: How To Deliver A Down Syndrome Diagnosis, The Right Way by Noah's Dad
New guidelines for physicians: How to give a diagnosis of Down syndrome by Dr. Brian Skotko