My Favorite Things (this week) is a fun way to share the little, big, amusing, beautiful, interesting, and sometimes just plain helpful things that I run across each week. There's no formula to the pickin'. Just random things that make me smile. And smiles are made to be shared. See more Favorite Things here.
1. "My Treasures" necklace from Lisa Leonard Designs
I'm obsessed with Lisa's jewelry. Her tagline is: Meaningful, unique, handmade jewelry — and I have found all to be true. My highly anticipated necklace (that I bought for myself! woo!) arrived in a small brown box with a turquoise bow. I grinned from ear to ear when I carefully opened the lid to reveal my sterling silver charms. Four, sweet, handmade charms: the first, a jar with hearts that symbolizes "my treasures." The other three are stamped with the names of my hubby and two kiddos. They are truly my treasures — and now I can wear them every day close to my heart.
2. Handmade mobile from Jenna Bee's Paper Creations.
First of all, I am obsessed with Etsy. It's like being friends with the most talented people who make you pay for their stuff. Not only did I receive this unique, one-of-a-kind handmade mobile for Kate's nursery, but I also received a handwritten thank you note. Now that's customer service.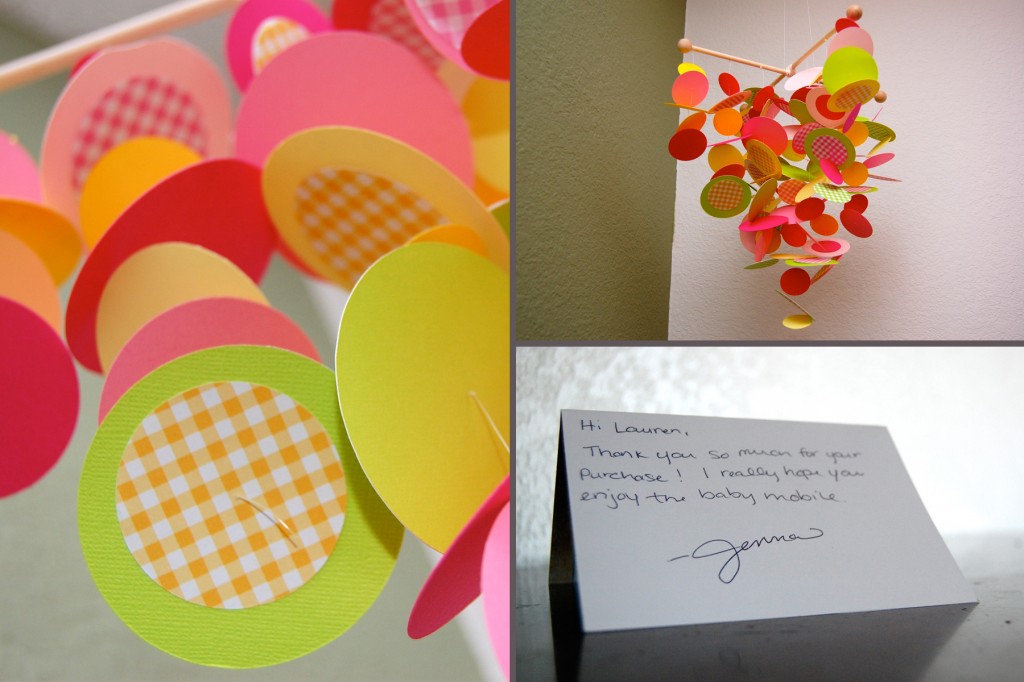 3. Dresser knobs from Hobby Lobby
I've been looking for something with character to replace the boring, old wooden knobs on Kate's dresser. Her nursery is a mix of mostly pinks and greens, so these porcelain green knobs add some character and color to her hand-me-down dresser.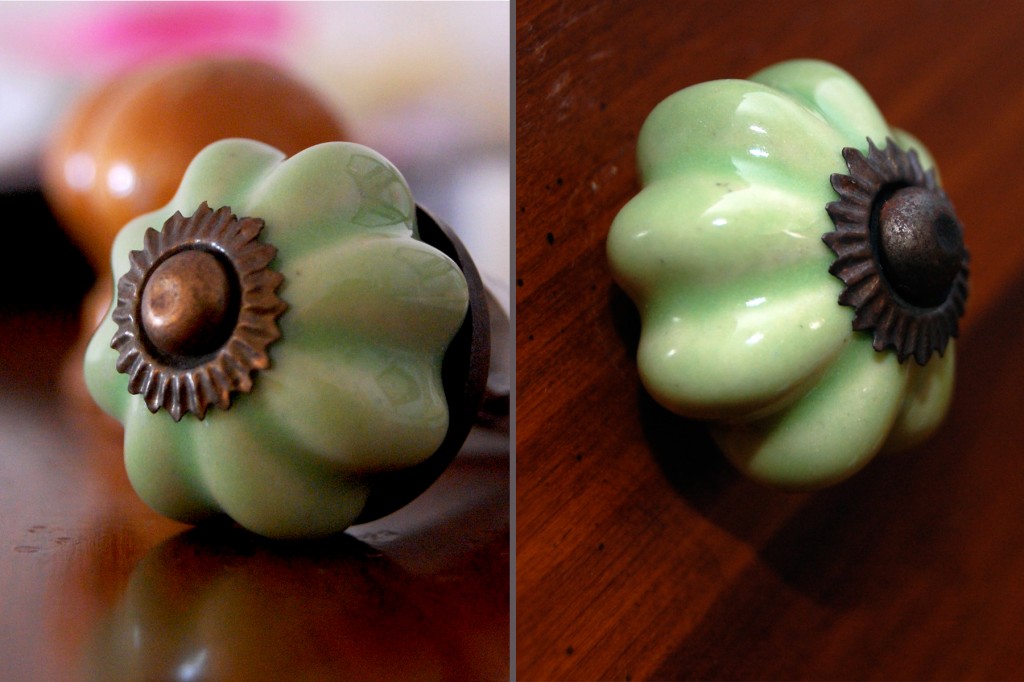 That's all for now! Hope this weekend is full of your favorite things.