It's quiet at work.
Most of the floor has cleared and headed over to a ritzy downtown venue for our office Christmas party.
And I, who have had a whirlwind of a work week, am taking advantage of the quiet moment — an empty office, a rainy sky outside my window.
The ladies' bathroom smells like fruity hairspray and perfume. Apparently, women are dressing to the nines and changing in the stalls. It reminds me of dance performances in middle school when I'd paint my face with bright red lipstick out of a purple Caboodle in the backstage dressing room.
I'm off to the party as well — but only for a little while. I'll eat a quick bite, say hello, and then drive home where my family awaits, building Lego blocks to the ceiling. No, really. Look what hubby and the toddler made today: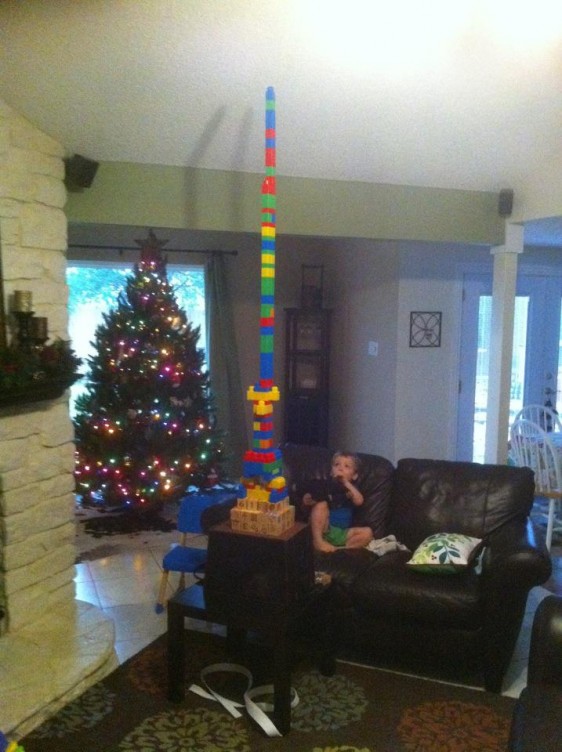 We'll bake some cookies, wrap some presents, and celebrate the beauty of home — my favorite place to be.