Were you picturing this when you read the title?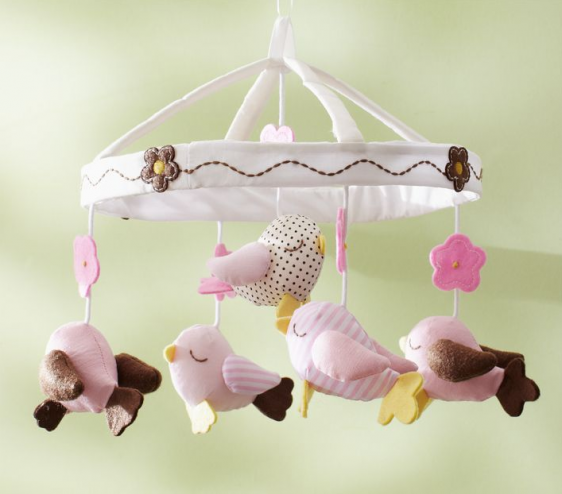 "Penelope Bird Mobile" from Pottery Barn Kids.
Because I was picturing this: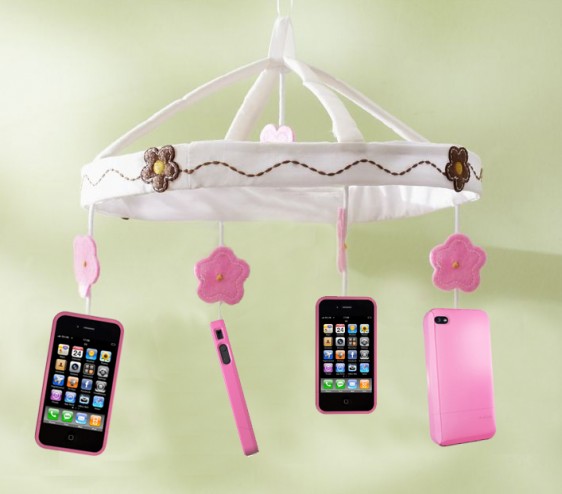 I call it… the iBaby.
It's not really that far off, is it? My little ones love my iPhone. In fact, my 3-year-old has passed levels that I couldn't pass in Angry Birds. Yikes.
I watched a video from the TED series today from a guy named Renny Gleeson — the Global Digital Strategies Director for the ad agency, Wieden+Kennedy. The talk is from 2009 — but boy is it ever more relevant than ever. (If you look it up on Google, be warned of a couple swear words. The guy's in advertising, after all.)
In it, he talks about the impact of the ubiquitous use of mobile phones — and the interesting notion: now that we're more accessible than ever, we're expected to be more available than ever.
Even more thought-provoking were a couple of simple points in his presentation.
The first was an observation:
When you're standing with someone, and you're on your mobile device, what you're effectively saying to them is, "You are not as important as literally almost anything that could come to me through this device."
It's true, isn't it? How often do we [meaning: me] stop to check our Tweetbookemail in the middle of family time or a work meeting or a presentation. And for what?
The second was a trend:
Our reality right now is less interesting than the story we're going to tell about it later.
That one is interesting. And because of it, I've purposefully stopped taking so many pictures simply because I don't want to watch my children grow up through a lens. I snap a few — and then I hand over the camera.
If art imitates life, my iBaby mobile may be for sale in a store nearby soon. Because whether we're in a park or at a red light, we can easily catch ourselves watching our phones ringing more than the birds singing.
Unless you count Angry Birds, of course.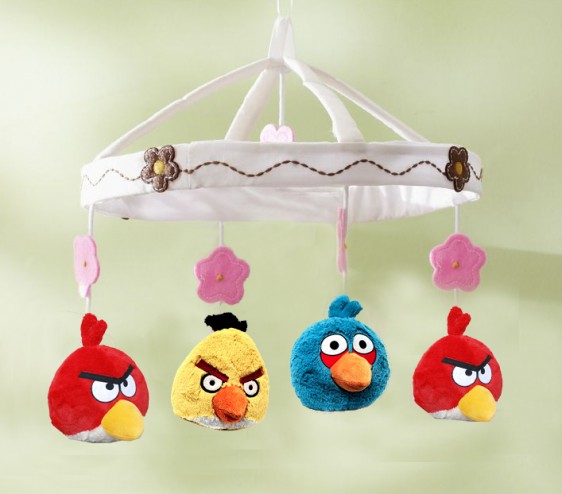 This is turning into a bad Photoshop tutorial.
I gave up a couple of things for Lent this year — one of them was the Facebook app on my cell phone. And also trying to use my phone email more sparingly.
At first it didn't seem like a big deal, but then: I had to wait in the waiting room at my baby appointment all by myself. What was I supposed to do? Just sit there and think? Borrrring.
Or in traffic waiting for the train to pass? That could take 4 whole minutes!
Or what about when the automatic pump is filling my gas tank?
Needless to say, it's been good for me. It's amazing how giving up something can help you gain so much more.