We're in the world of potty training in this house (with more than one kid) and I have had the lyrics of the Potty Time theme song stuck in my head for days: "Listen to your body.. it's time to go pottyyyy.. it's Potty Time!"
Which is why I have to share a great product that's making potty time a little more fun in our house: Rachel Coleman' s Potty Time DVD and sing-a-long CD. (This post is not endorsed by Rachel — only by my little ones!)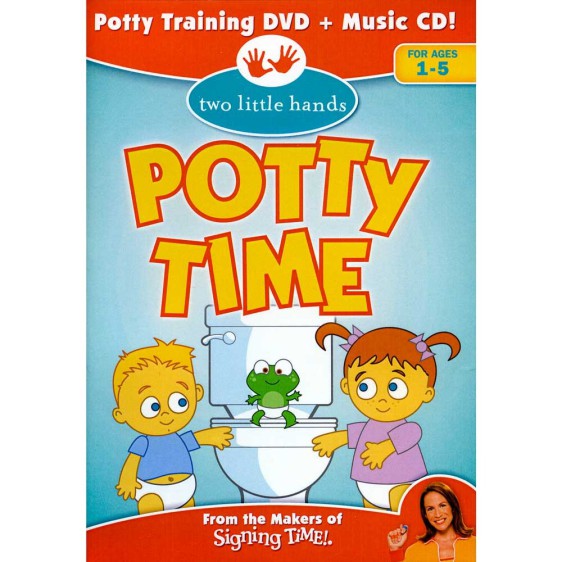 You may have heard of the Signing Time series — we watch those a lot around here to help the kids learn basic sign language. At first we started learning basic signs to help Kate communicate as she finds her words, but then we realized how helpful and fun it was for all of the kids.
The DVD has a lot of catchy songs as it talks to kids about growing up and using the potty — but what I'm enjoying even more than the music (which we're all singing around the clock) is the Potty Time app feature that allows us to "Facetime" with Rachel and tell her about our successes (and our accidents.) The kids love this, saying: "We have to call Rachel!"
I just let Rachel know that we want to have a call with her…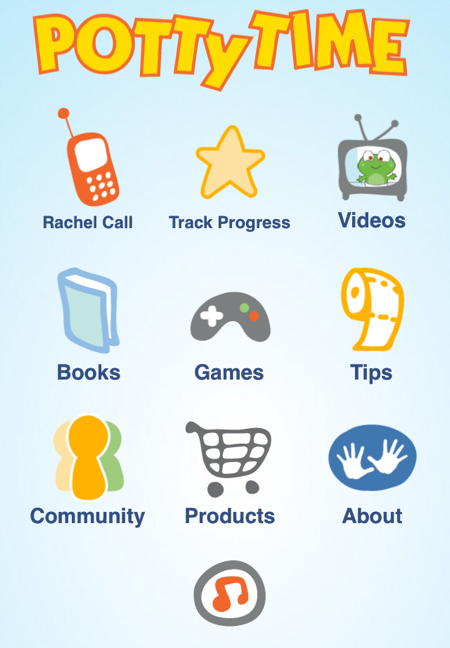 I tell her which type of call we want to have: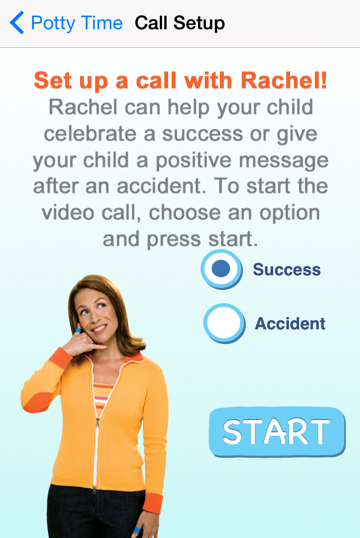 And before we know it, the phone is "ringing":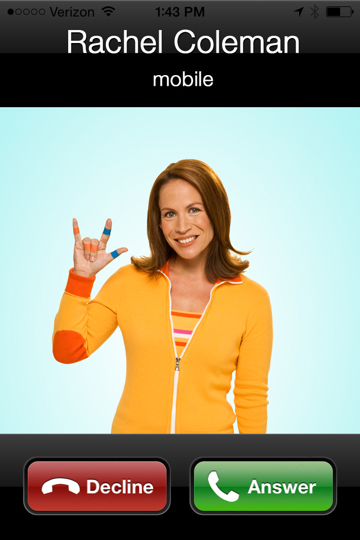 If it's to brag about how good we did, she tells us how proud she is: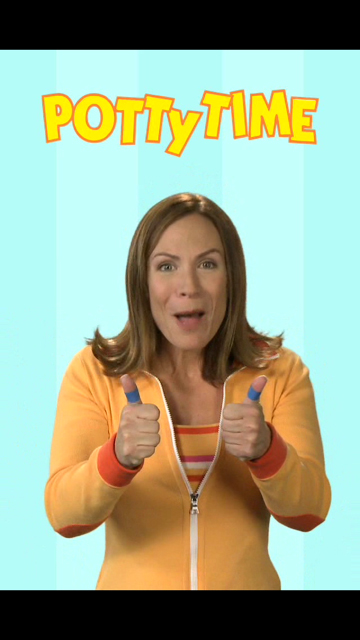 And if we call her about an accident, she positively gives encouragement to keep trying: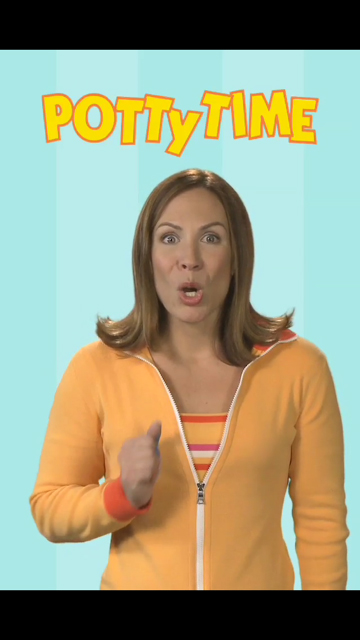 Pretty fun stuff. And along with a few jelly beans, it has been quite the motivator.
It's potty time!