As a young couple, hubs and I often fantasize about the dream house we'd build someday. I think even old couples do that, too. It's fun, isn't it?
As tried and true Texans, we tend to like the sophisticated ranch style decor that's ubiquitous in the Texas Hill Country — but there's a part of me that likes to pretend I'm from the Hamptons (mostly when I wear white skirts and watch the Barefoot Contessa on the Food Network). This is the same part of me that love, love, LOVES this house from the movie, "Something's Gotta Give."
Most of this house was created on a Hollywood Sound Stage — but I adore the crisp whites and the big windows. So feng shui. Warning: when I talk about the Hamptons, my tone immediately becomes a bit pretentious. I can't help it.
The facade is an actual house in The Hamptons.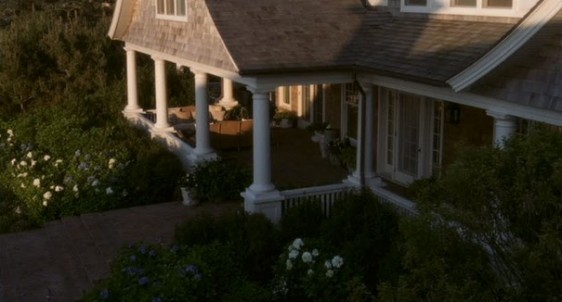 But the inside… ah, the sweet inside… is created by a set designer. The decor does have a tendency to be a bit marmish in places, but most of it is simply beautous.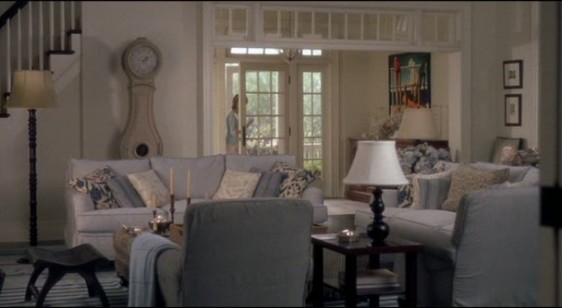 "Dahhling, would you like a glass of Chahhhdonay?"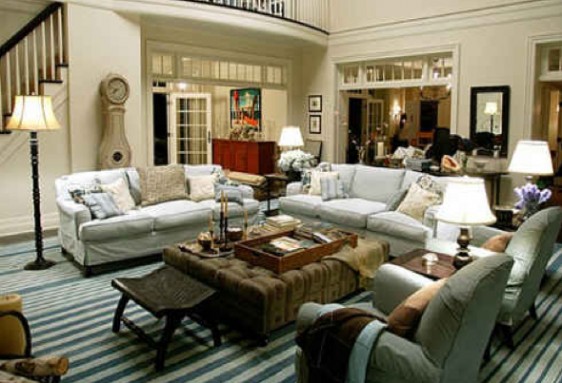 This is my favorite room. I love the open windows and long drapes. I love the wooden floors and lamp-lit ambiance. So cozy.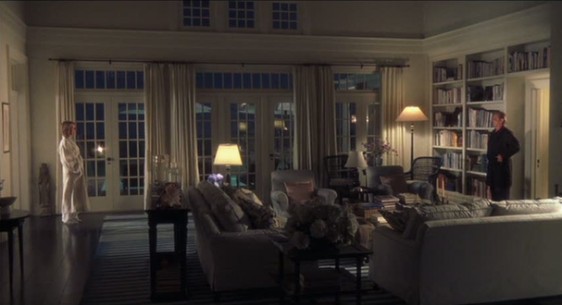 And in a thunderstorm? PERfection. Those chairs look comfy.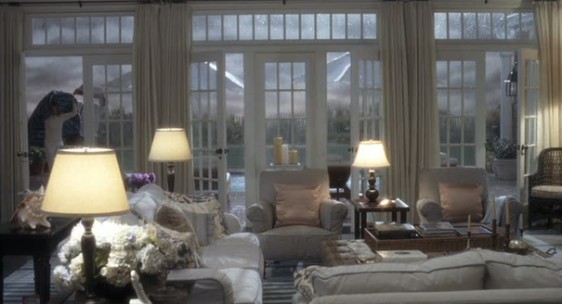 Would you like a cafe latte with breakfast?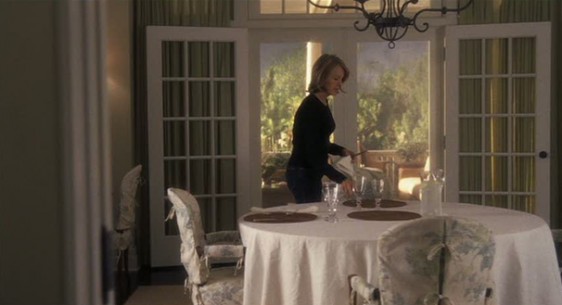 I love this kitchen, too. The big, black countertops juxtaposed with the crisp white cabinets.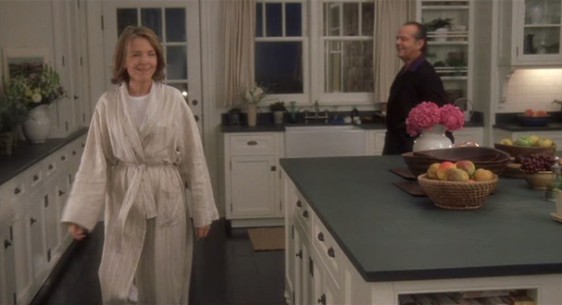 I googled "house in Something's Gotta Give" because I wanted to learn more about it and I found these great pics. Thanks to this blog for more info.
As the Barefoot Contessa says, "How bad can that be?"