I've loved being pregnant.
I've loved the anticipation of the arrival of a new little person: Who will they be? What will they look like? What will their purpose be in this world?
I find this time of anticipation very hopeful; the world will be forever changed.
Since being pregnant and becoming a mother, I find that I have a stronger connection with the Christmas story — most specifically, with Mary. She was a real, historic person who was pregnant herself. Just like me. (well, sorta like me.) And just like me, she waited in anticipation (in a much more profound sense, of course) of the birth of a baby who truly would change the world. I imagine her own questions: Who will He be? What will He look like? What will He do in this world?
[Sure, the angel Gabriel did give her some hints with the whole, "You will be with child and you are to name him Jesus and He will be great and will be called the Son of the Most High." But surely she must've wondered about how the specifics would work.]
I've reflected on that this weekend, with a heavy, heavy heart, aching for the families of Connecticut — for all of us. We've lost such precious lives this week. And next week we celebrate the arrival of another life — a life-changing life — one that always brings light to the darkness.
I've wept in the car while listening to Christmas music. I've reflected in the evenings next to the glow of Christmas lights. And in that dichotomy, I've been reminded that no matter what is taken away from us — He has been given to us.
And because of Him, we have hope.
Praying for Newtown.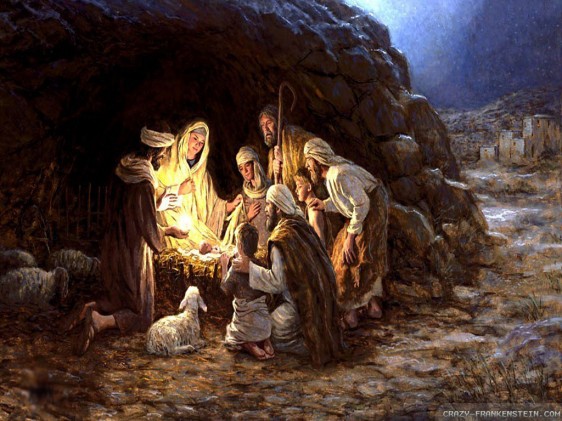 "May the God of hope fill you with all joy and peace as you trust in him, so that you may overflow with hope by the power of the Holy Spirit." — Romans 15:13