When I was a kid, I dreamt about my life as a glamorous adult.
At some point, perhaps after watching Diane Keaton in Baby Boom, I imagined that I would be some high-powered executive, living in a finely-decorated downtown loft that dotted some fabulous skyline. Maybe it would be New York, Chicago, LA — who knows, but I imagined it all being very enchanting and stylish. And since it was the 80's, I probably imagined myself wearing shoulder pads.
The dream continued in college when, as an advertising student, I imagined myself climbing the corporate ladder in some global ad agency — perhaps in London. My ideal scenery was the typical city scape with street lights reflecting in puddles, taxi cabs lined on curbs and sidewalk cafes open 24 hours, offering all the eclectic wonderfulness of big city life.
And then, slowly, something changed.
I had an errand to run in the heart of big city Dallas this morning and while driving home, I wove my new minivan (oh yeah) through the hip neighborhoods that I used to frequent when I first graduated from college. And though it was nice to see some of my old haunts, I was relieved to watch the skyline fade in my rear view mirror as the highways opened up to wider lanes, grassy fields and fish ponds.
And suddenly, I had a Father of the Bride moment. You know the jazzy Steve Tyrell song (I think this song is in the opening scene to the movie, in fact):
Folks are blessed who make the best of everyday/living by their own philosophy.
Everyone who needs the sun must find a way/ and I have found the only way for me.
I don't believe in frettin' and grievin'/Why mess around with strife?
I never was cut out to step and strut out/Give me the simple life.
Isn't that the funny thing about life, though? I think we all have to go (to some extent) through phases of complicating things before we eventually get to a place where we distill everything we've learned into a more focused path. It seems to be a mark of maturity. And after a little time with Google, I realized that I'm not the first person to ponder this:
"Simplicity is the result of maturity."- Friedrich Schiller
But I do think it comes full circle.
Some time before I started dreaming of the glamorous shoulder pads, I'm sure I found more pleasure in a bowl of farm fresh strawberries than a bunch of sky rises. More entertainment from laying under the trees than climbing the corporate ladder. More delight from slimy amphibians than big-world ambitions.
So maybe the maturity kicks in when we remember what, deep down, we knew along.
Some find it pleasant dining on pheasant/Those things roll off my knife.
Just serve me tomatoes and mashed potatoes/Give me the simple life.
PS — Which I guess is the whole point of the movie Baby Boom anyway.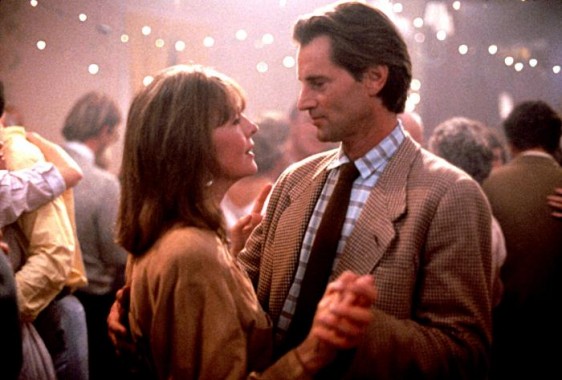 Some like the high road, I like the low road/free from the care and strife.
Sounds corny and seedy, but yes, indeed-y/I like the simple life.