If dear ole' Ernest Hemingway wants us to "Live life to the fullest," then we made him a proud man this weekend.
It was jam-packed with activities, friends, responsibilities — and quite empty of sleep (but that's life traveling with a toddler and a baby.)
It was full of candy.
This is an early birthday cake (for my hubs), made of yellow box cake with homemade butter cream frosting with three rows of carefully piled candy chunks: Reese's Peanut butter Cups, Pretzel M&Ms, and Twix.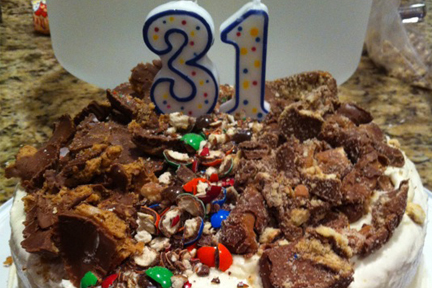 It was full of conversation.
I like this pic: Two old friends, an empty bottle of wine, and two full wine glasses.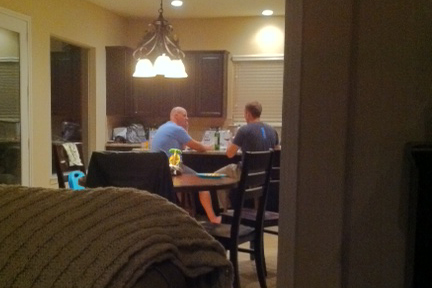 And speaking of full glasses, it was full of my full bladder.

I went to an Indian high tea baby shower for our dear friends, complete with a lot of beverages. From left to right: water, Mango Lassi (a traditional yogurt-based drink, made by blending yogurt with water, sugar, fruits and Indian spices), chai tea, and a non-alcoholic Mojito.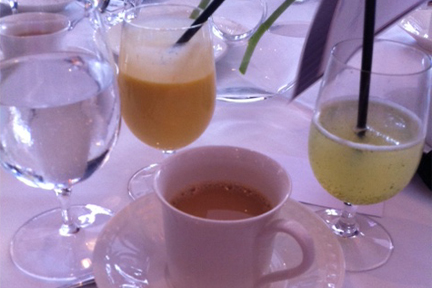 And speaking of a full bladder, (this blog really does come full circle, doesn't it?) Have you ever put a diaper in a pool? It's turns into a 10 lb weight. Seriously — it's the perfect way to do a weight work out after a good cardio swim.