Kate's 2nd birthday party is coming up next month. [We're doing a princess theme.]
And in search of a few cute decoration ideas, I visited one of my favorite websites in the whole wide web: Etsy.com.
I love Etsy.
I love it for lots of reasons — the inspiration, the one-of-a-kind gifts, and mostly, the fact that it provides crafty creatives with their own marketplace.
I also love discovering new Etsy stores — and just "window shopping" the website. But lately — I've been wanting an easy way to find the best stuff. It doesn't matter what kind of stuff necessarily, just really good stuff. I've done some searches, but haven't found an aggregate of the best stores to visit. So, I'm making one.
See, I'm crafty, too.
Introducing…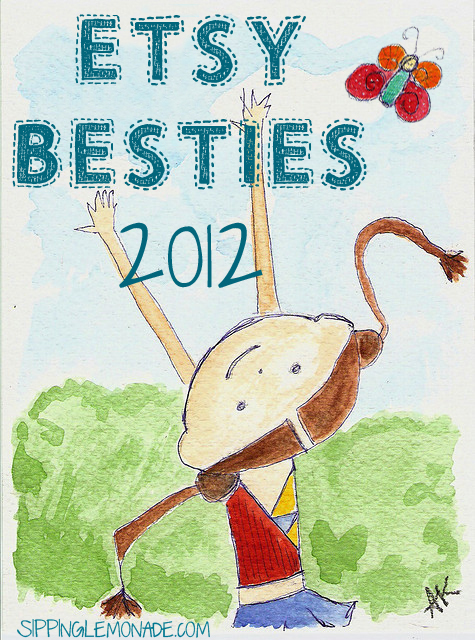 Illustration credits and permissions
I wanna know: What are your favorite Etsy shops? Doesn't matter the category. I just want to start assembling some of the best shops out there — big ones and hidden gems alike.
To nominate a store you like (and enter as many as you feel passionate about), just comment in the comment section below. [Please put a link to their Etsy page.]
Then next week (Monday, October 8th), I'll assemble all the nominated stores, post them in a voting poll and we'll vote on the top ones!
Then we'll all go visit the winners.
And buy cute handmade stuff that makes us happy.
Easy peasy.