I thought I was texting my friend Lori about her recent birth story yesterday. Turns out she has a new number.
After admitting to a home birth, "Darren" finally fessed up.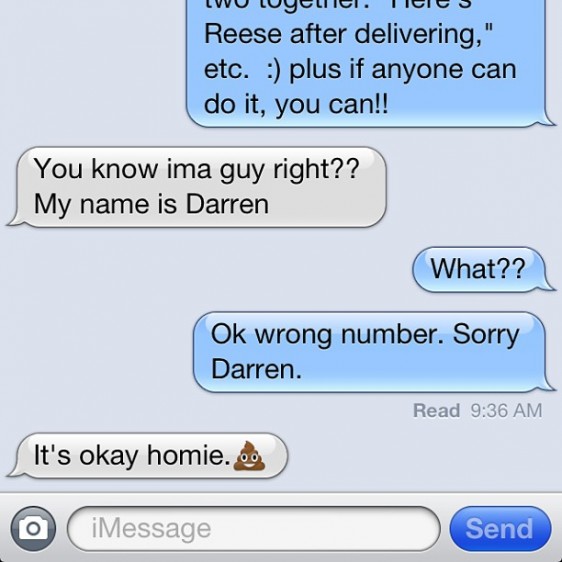 What I find most awesome about this too-long text conversation…
(besides the fact that I discussed a home birth with a (who knows how old) "guy"…)
(and besides the fact that he said, "You know ima guy right???" as if he were surprised I didn't know…)
(and besides the fact that he used correct punctuation in the charitable, "It's okay homie" at the end…)
…is that he chose to end our little chat with the "poop" emoticon.
A smiling poop emoticon.
Well played, Darren.