(Just another Sweet Saturday post.)
Cake (and cookie) balls are so in right now, but I had never made them — until tonight! Kate and Mimi have birthdays just two days apart, so we ended our birthday feast with these decadent treats…
Which, by the way, match the green and pink theme of Kate's nursery.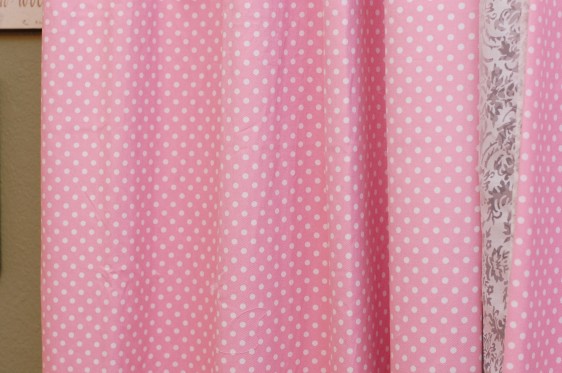 Here's the recipe for some of the most over-the-top, indulgent, sweet little spheres you've ever had:
Cool Mint Oreo Cookie Balls
*6 oz. (3/4 of 8 oz. pkg.) cream cheese, softened
*1 pkg. (15.25 oz.) Oreo Cool Mint Creme Cookies, finely crushed (about 4 cups)
*2 pkg. (6 squares each) Baker's White Chocolate, melted
*Food coloring of your choice
*Chocolate sprinkles
Directions:
Mix cream cheese and cookie crumbs until well blended. [I crumbled my cookies in a food processor first.]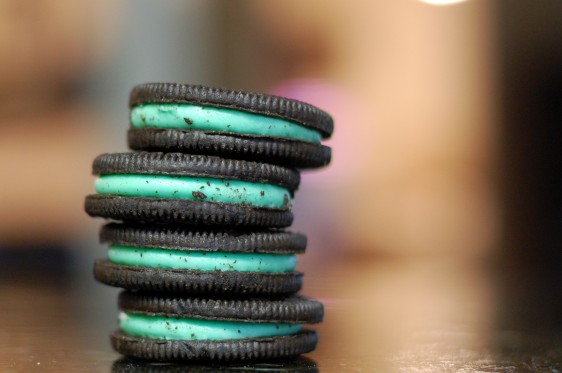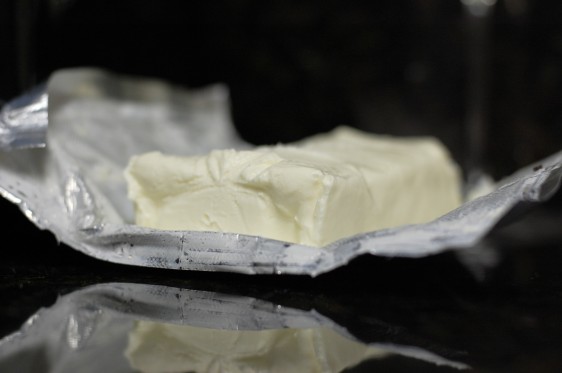 Shape into 40 (1-inch) balls [The recipe calls for 40, but my batch only made about 20], place on a waxed paper-covered baking sheet. Freeze 10 min.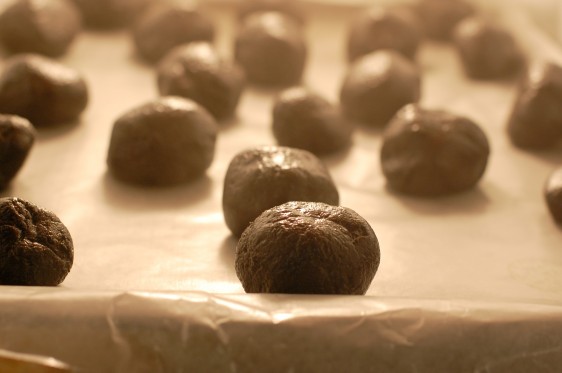 Mix melted chocolate and food coloring until well blended. [I melted two bowls of white chocolate and dyed one green and one pink.]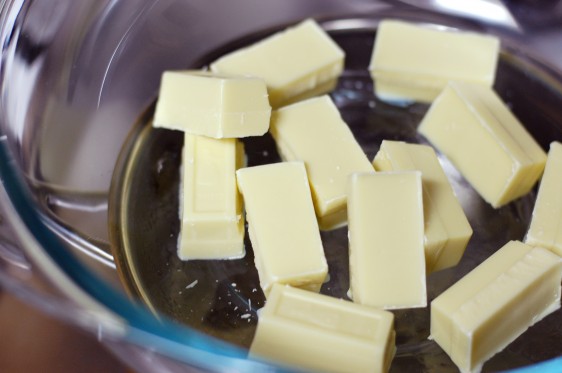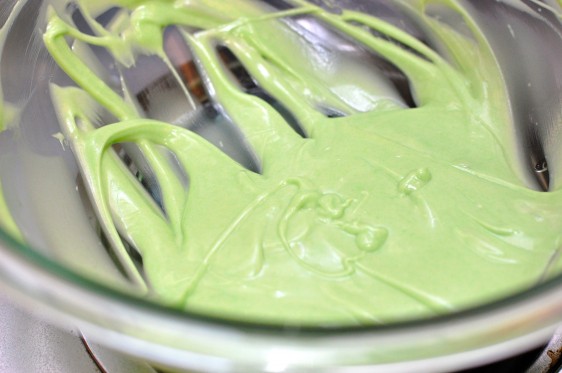 Dip balls in chocolate, return to baking sheet. Top with sprinkles.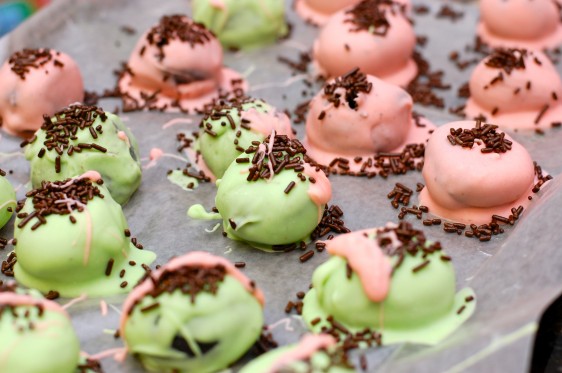 Refrigerate 1 hour or until firm. Keep referigerated.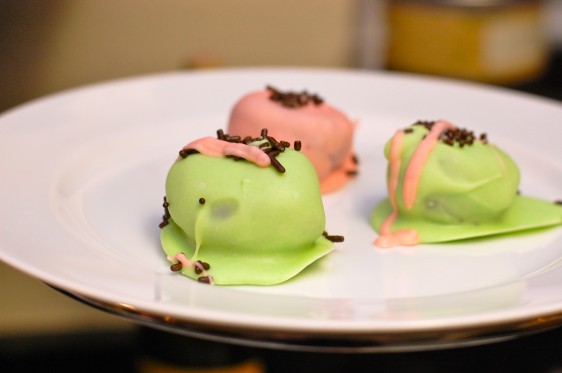 You could put them on popsicle sticks for "cookie pops" — and probably clean up some of that extra hardened white chocolate for a rounder ball — but I found them perfect just the way they are…
Just like the girls I made them for.