(Just another Sweet Saturday post.)
Do you know what happens when you take a Ritz cracker, spread some peanut butter over it, top it with another Ritz cracker…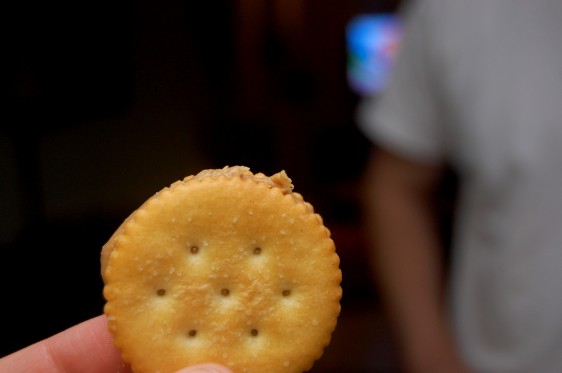 Then melt chocolate chips and dip the peanut butter cracker sandwiches into the warm, gooey chocolate…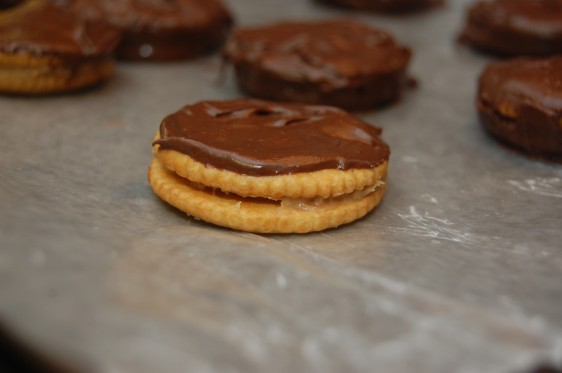 Until they're totally immersed in a thick coating?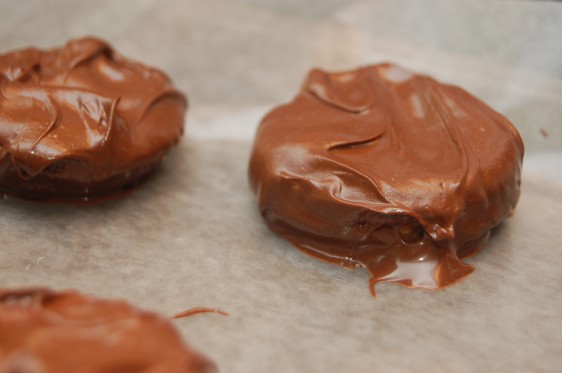 (Then let chill in the fridge for 20 minutes or so.)
Yes, here we have Homemade Tagalongs (of the Girl Scout variety), my friends.
While you enjoy one with a tall glass of milk, perhaps you'd like this classic Sipping Lemonade post that reminds me of the ridiculous horoscopes my friend, Jane, and I used to write in our 6th grade school newsletter:  What's your favorite Girl Scout cookie say about you?