I'm watching You've Got Mail.
The toddler is down for a nap — the baby is napping on my chest and cookies are rising into a half-baked happy land in the oven.
Sidenote: I love Nora Ephron movies. They're the ultimate comfort-watch — and paired with hot cookies? Happiness abounds.
I've seen this movie tons of times, but for some reason I've paid more attention to the writing in it today. It's good. I like this line:
Kathleen Kelly: [writing to "NY152"] Sometimes I wonder about my life. I lead a small life – well, valuable, but small – and sometimes I wonder, do I do it because I like it, or because I haven't been brave? So much of what I see reminds me of something I read in a book, when shouldn't it be the other way around?"
Watching movies like this reminds me of when I was young. Just a daydreamer wondering what life would bring — what big, brave things would happen.
And speaking of big, brave things…
look who's getting bigger.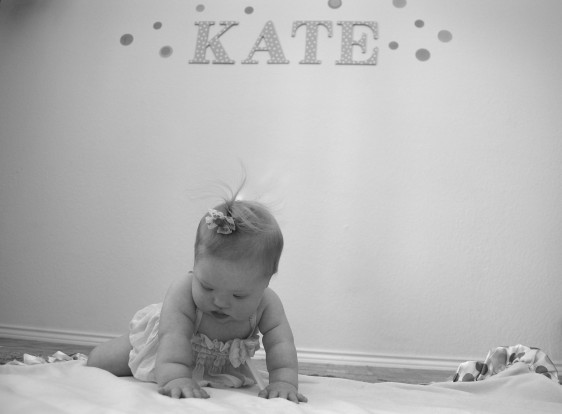 She's 8 and a half months old. And cuter by the second.