I'm excited about this post. Mostly because it's my first blog giveaway and I get to give you one of my favorite things: brownies.
But not just any brownies. Beverly Hills brownies. Famous brownies. Red Carpet struttin' brownies. Brownies that hang out at after-parties with celebutants and boy bands.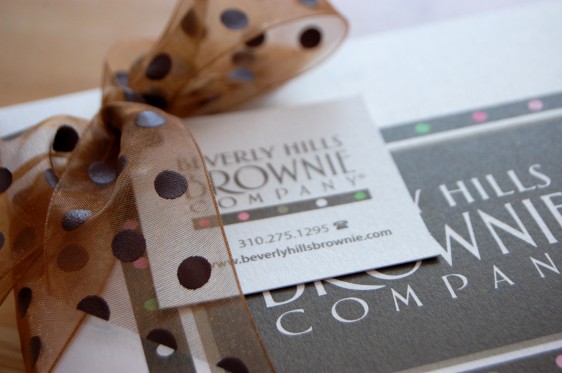 Beverly Hills Brownie Company brownies.
You see, I got an email not long ago from a fabulous man named Franz who works with BHBC. (We're buddies now, I can abbreviate the name.) Franz asked me if I would be interested in reviewing their brownies on my blog. After all, the owner, Bobbie, has a great story — after a long corporate career in marketing, she followed her passion for baking to open a posh, luxury-brownie shop right in the heart of 90210.
I love people who follow their passions. I also love brownies. You can see why we're a match made in heaven.
Plus, look at this shop. It's purdy.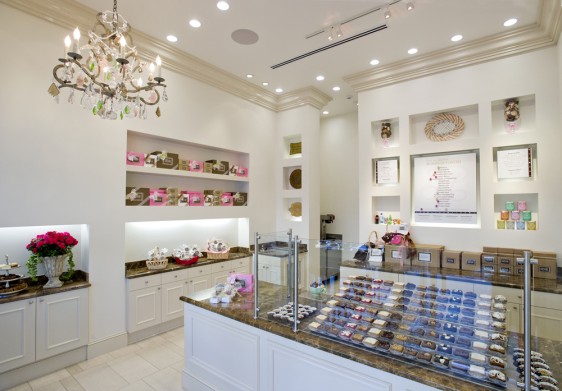 And so, today, I got a box. This box.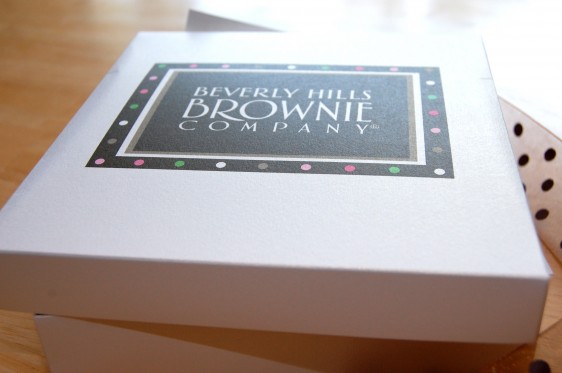 Which I opened to reveal brownies. These flavors of brownies.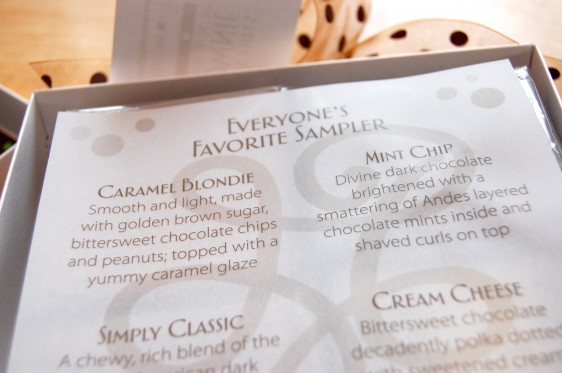 And then, in spite of my after-baby diet (it's for the blog, people!), I took a discerning bite of each one.
Of this one… (Cream Cheese)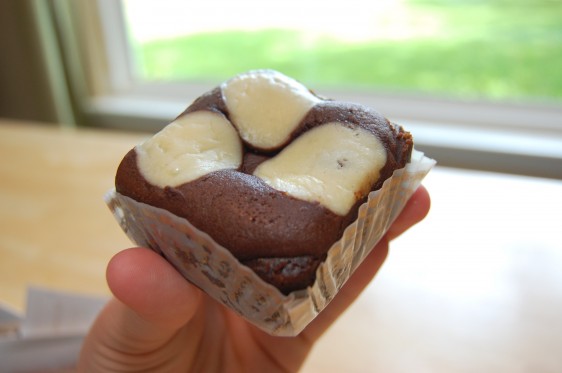 And this one… (Caramel Blondie)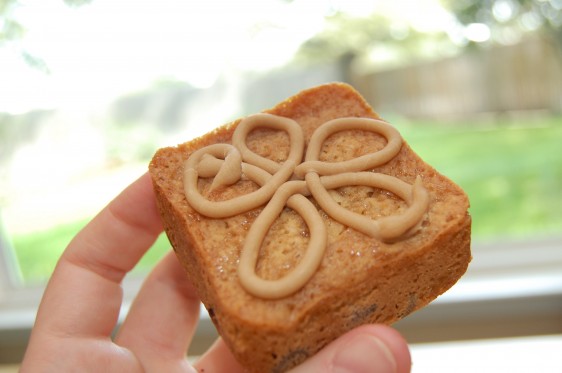 And this one… (Mint Chip)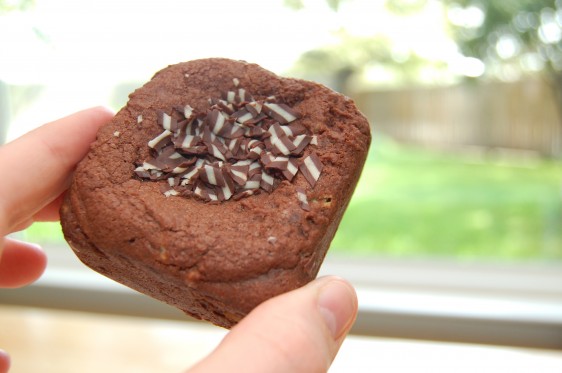 AND finally (this is a tough job, I know), this one… (Simply Classic)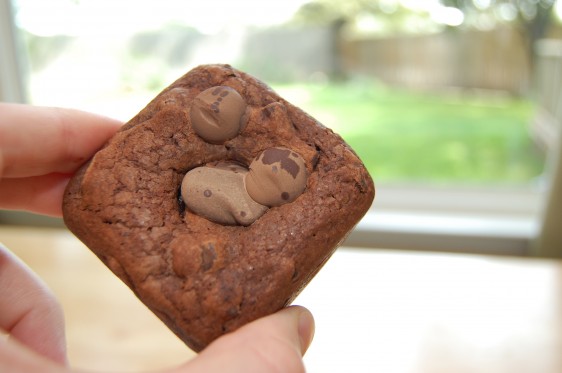 But then I had to figure out my favorite. So another bite or two was required, of course.
They were all delicious — but you could tell my favorites by the "bite quotient."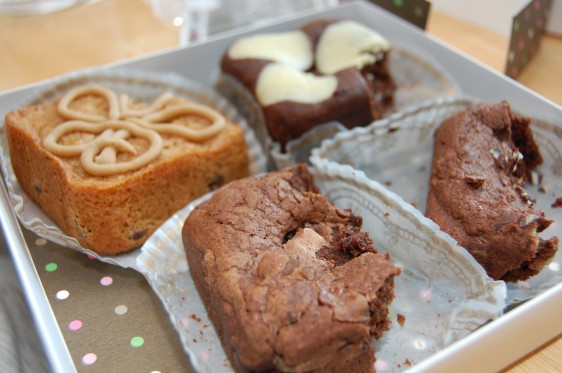 So then, because I'm a nice wife, I took the box to my husband's home office to let him try them, too. Along with a nice big glass of cold milk. My 3-year-old is currently polishing off the Caramel Blondie.
But the best thing about these brownies is that you don't have to go all the way to Beverly Hills to get them.
*You can WIN a free box mailed to your front doorstep! Just leave a comment below saying hi and I'll randomly pick a commenter to win a free box. Yippee! [I'll announce the winner Monday on my blog Facebook page — so "like" the page if you don't yet!]
You can also order a yummy box online at the Beverly Hills Brownie Company website. They really are a special gift for Halloween, Thanksgiving or Christmas — imagine being surprised with this pretty box by someone you love!
Sigh. I feel like Oprah.