This is our Aunt Barb in New Zealand. It seems she made a friend while gardening this week.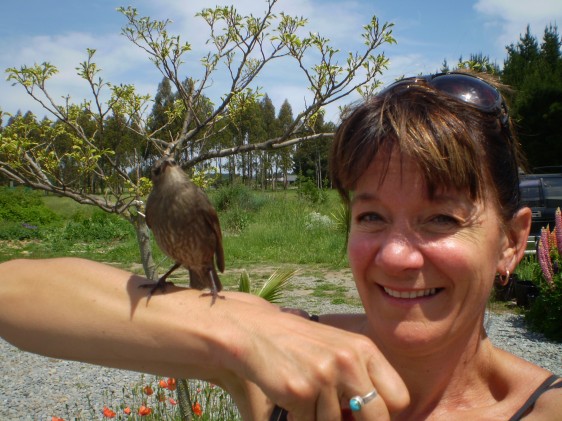 Barb's email said:
This young starling decided yesterday that it is our best friend. It was very tame and followed me around all day – even sat on my hand while I patted the cat! It sat on my shoulder or head all day while I wheelbarrowed straw in and out of the chicken coup.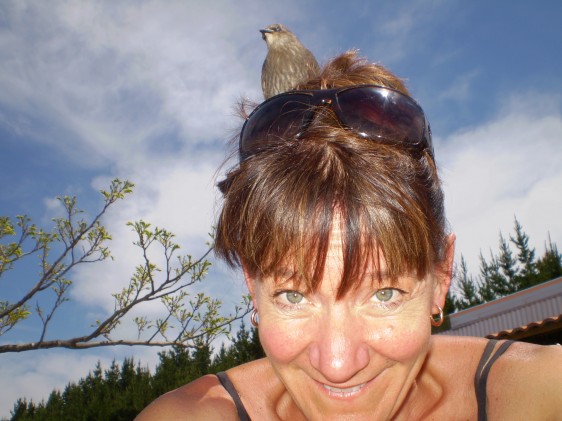 Seems as though Barb is akin to St. Francis of Assisi, who was known to have a special, Dr. Doolittle-like connection to animals.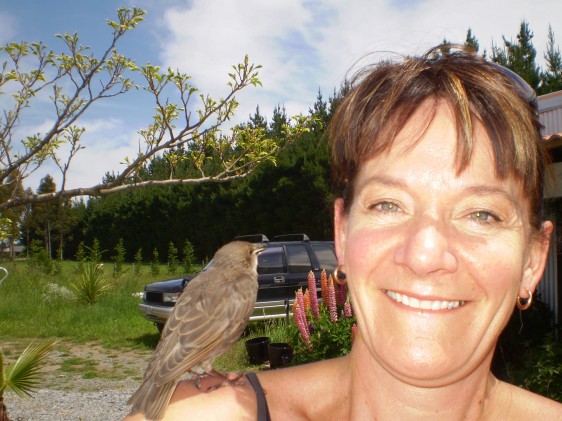 I had the same effect on sheep on my first visit to New Zealand.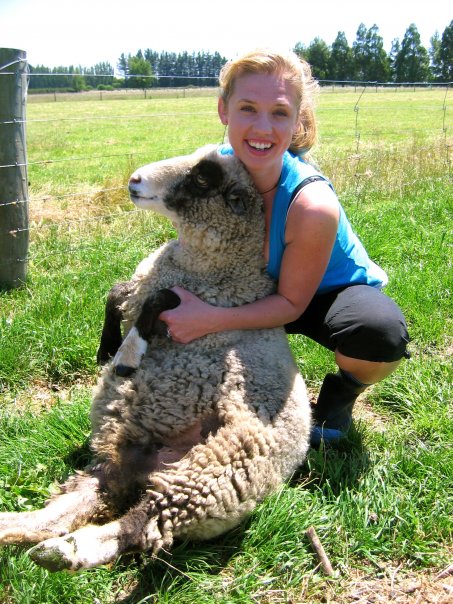 Must be something in the water there.