I gotta say — I think my favorite things from Aneta Hayne's Etsy shop (known as Stitchin' Netka) are these crowns. They're adorbs. And I think that's the first time I've used the word "adorbs" on this blog — or in real life. So that's saying something.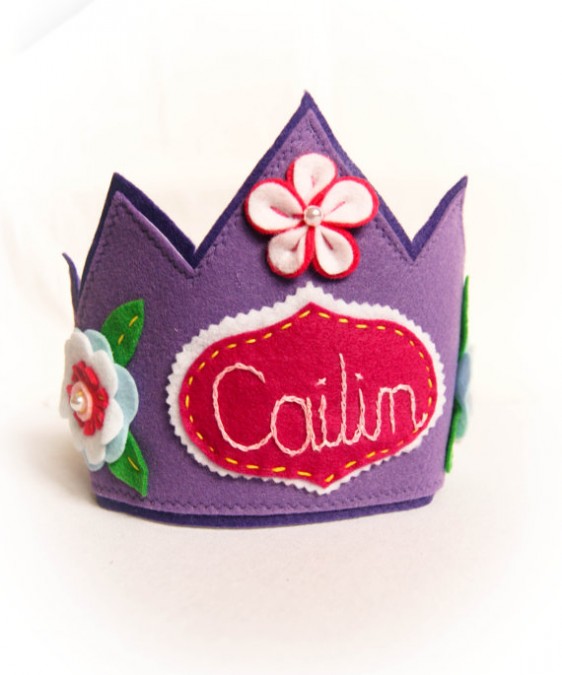 But Aneta is pretty adorbs herself. When she's not sewing, baking, gardening or taking care of her four kiddos — she's being featured as the 4th of my 6-part interview series with our Etsy Besties 2012 winners.
Here she is at the Etsy Headquarters. Hoo, Hoo's that behind you, Aneta?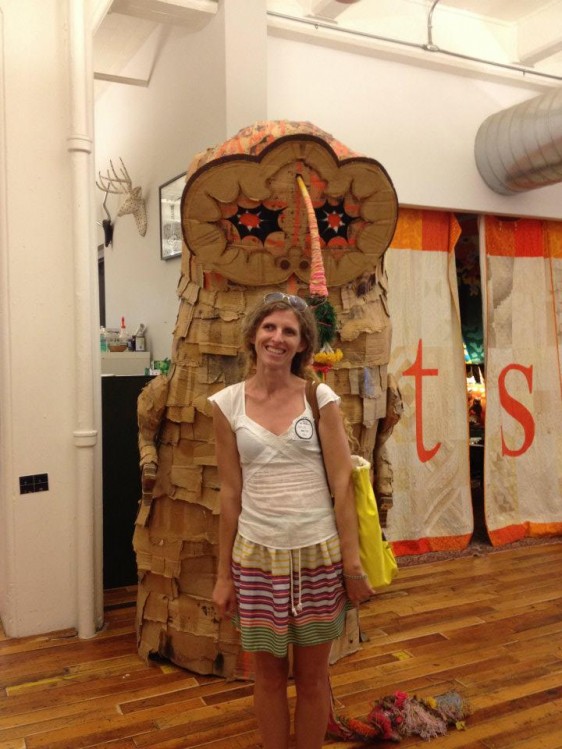 ME: How did you get started making your products?
AH: Sewing, crafting and designing was my hobby since childhood. I took a break from it during my college years — and after I had my first baby, I started to make stuff again. In the beginning it was for my kids and friends, and after a while I got motivated to sell on Etsy.
ME: What inspires you on a daily basis?
AH: My daily inspirations are kids, I have 4 of them, and their ideas, enthusiasm and needs. Also I love fabrics and patterns, so if I see any good-looking fabric, I feel like I need to make something out of it ASAP — and that usually drives really great designs.
ME: What's your favorite item that you sell — and why?
AH: I love my custom crowns and wands — my favorite seller at this time. They are hand embroidered and personalized with names and that gives them uniqueness and charm. Without a doubt that is a very gratifying work, especially when I read wonderful comments from my customers.
JR: What would you say to someone else who wanted to get started with Etsy?
AH: If you are thinking of starting selling on Etsy, jump right in! Love your work, connect with other sellers, join teams and believe in the power of handmade. Have an open mind and be kind to yourself. (Sleep is important!)
ME: Favorite dessert?
AH:  I LOVE ice cream — that's what powers my Etsy energy. And of course pumpkin pie, that is my fall season  favorite. I make it once a week for my family and never have enough of it

ME: Favorite quote?
AH:  "If you never chase your dream, you will never catch it."
***
Shop Stitchin' Netka.
Be a fan on Facebook.
Read her blog.
Check out her Pinterest.