Our Etsy Besties 2012 contest was super fun — and I thank you for voting for and shopping at the nominated stores. [Don't forget, we still have tons of coupon codes for over 30 shops here!]
Our overall winner [chosen by popular vote] — that was also the winner in the "Gifts for Every Age" category — is a candle company specializing in candles that are both good for the environment and for the soul.
Michigan Scents founder, Kelly Gheesling, is the first of my 6-part interview series with our Etsy Besties 2012 winners.
Congratulations, Kelly! I love the heart you bring to your products.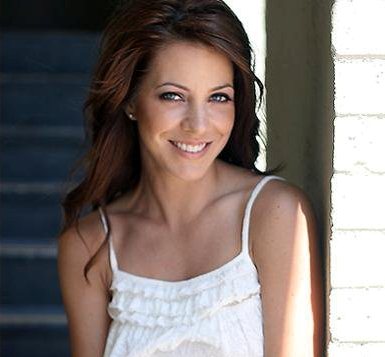 Kelly Gheesling, Founder of Michigan Scents
Me: How did you get started making candles?
KG: It actually was a slow perfect storm of events. I was facing some challenges in my personal life, and was at a point where everything was turned upside down. I had just moved into a new house, and the first thing I did was run out to buy ten candles to make my house more like home. It was my first stop for comfort during a tough time. So, I thought — "wow how cool would it be to make candles and share the comfort of what I find in candles with others?" I started researching candles and found my favorite candles were all made out of the country and made of a petroleum by-product from crude oil.
And Michigan Scents was born. After doing months of research I came up with the perfect combination of natural soy wax, bees wax, and materials that were all made in the USA, recycled and/or biodegradable. I was then able to proudly sell Michigan Scents. Our goal is to provide a premium soy candle to bring comfort and relaxation into your home.
Me: What inspires you on a daily basis?
KG: Everything. When I wake up, and look around, I am just so lucky. Even during rough times I get to see the true perspective of the great times. There is so much to be thankful for. I am just incredibly happy for this life I get to live.
Me: What's your favorite scent that you sell — and why?
KG: This is a tough one. Midnight is probably my favorite because it was my first scent ever produced and I was so proud of it – I just could not stop scenting my home with it. Midnight will always remind me of a wonderful turning point in my life.
Me: What would you say to someone else who wanted to get started with Etsy?
KG: Etsy is a great avenue to find awesome products. Not only am I an Etsy seller, I'm also an Etsy buyer. It's so great to be part of such a great online community. From a selling perspective, Etsy makes the entire process easy to navigate and it is a great site for first time sellers.
Me: Favorite dessert?
KG: Is this a trick question?
Absolutely. Everything.
Me: Favorite quote?
KG: "Everything was beautiful and nothing hurt." -Kurt Vonnegut, Jr.
***
Shop Michigan Scents.
Be a fan on Facebook.
Follow them on Twitter.