*This is my 5-Day count down to Little Girl's due date. Each day I'm introducing her to another member of her new family. See Day 3 here.
***
Hi, I'm your mama.
You already know me because you've been hanging out with me for 9 months or so.
I had a long, thoughtful post planned for today — on motherhood, on daughterhood, on the meaning of it all.
But then your brother was mad because he couldn't eat cookies for dinner and your sister was teething and I haven't really had time to sit and write — but don't worry, we'll have plenty of time to talk about all those things.
Mostly I can say this: I love being a mama. It has given my life more purpose, passion and perspective than anything I have ever experienced. It has made me more thoughtful. It has strengthened my faith. It has changed the way I see the world — in the kind of way that happens when someone encounters a miracle and knows that life is much, much bigger than we are.
And speaking of bigger.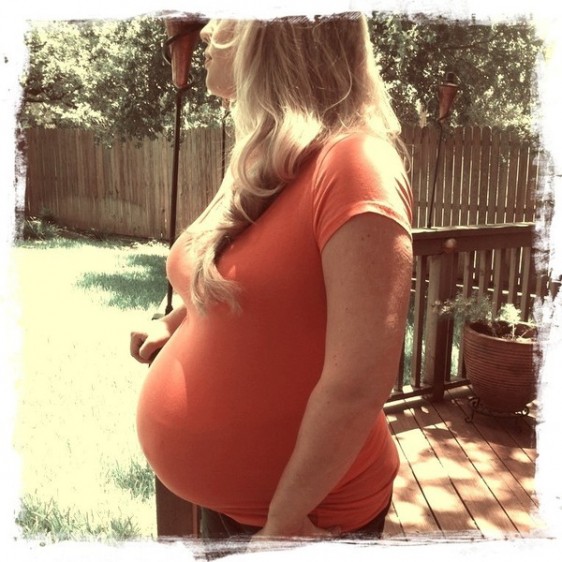 See you soon, Little One.
"Making the decision to have a child is momentous. It is to decide forever to have your heart go walking around outside your body." – Elizabeth Stone